Yes, HIV Self-testing is possible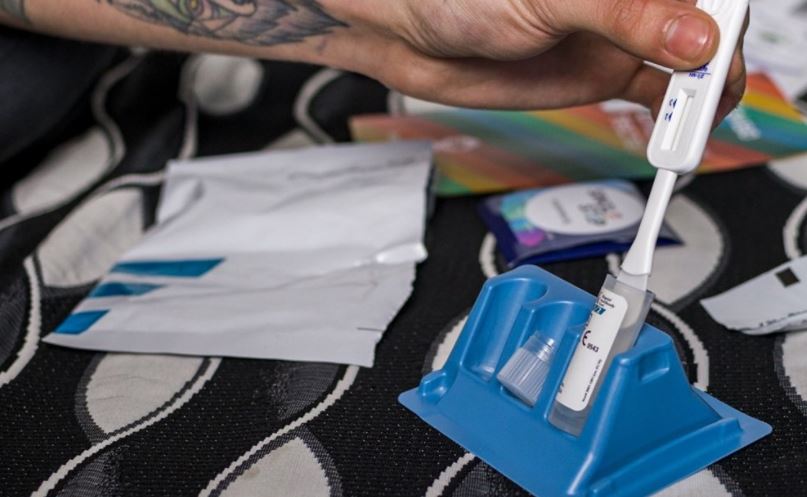 LGBT HealthLink, 12/17/2020
Yes, HIV Self-testing is Possible
The World Health Organization explored implementing HIV self-testing programs though an example taking place now in Bulgaria. The self-test provides a result in only 20 minutes and may be less work-intensive to provide, as well as more appealing to those getting tested. Self-testing fo HIV has been a hot topic during the COVID-19 pandemic as a way to reduce person-to-person contact.
Self-testing Offers More Convenience, Less Stigma
In related news, researchers reviewed the available literature on preferences for HIV self-testing and found that overall, self-testing was preferred to being tested by someone else. Reasons included more practical things like convenience and cost, but also because self-testing mitigated issues relating to stigma that can come with being tested for HIV.
Disparities Found for Heart Disease Prevention
US News reported on new research finding that sexual minority adults were less likely to take medication to lower risk of heart disease than were their heterosexual peers, even though LGB adults are at higher risk. 21% of LGB adults were taking statins as a preventive measure compared to more than double – 44% – of non-LGB adults, highlighting the need to promote heart health among LGBT individuals.
The Tacoma News Tribune reported on a transgender teenager in Washington state who is suing his healthcare plan for excluding gender-affirming care. The plan says it is following the instructions of the teen's mother's employer, a religious-based hospital that does not wish to cover transgender care. The case could test new Supreme Court jurisprudence on sex discrimination as well as religious exclusions from discrimination law.
U.K. Court Blocks Blockers
Meanwhile, Reuters reported that in the U.K., transgender advocates are concerned after a legal ruling means that doctors will now need a judge's approval to prescribe puberty blockers to youth under the age of 16. The LGBT Foundation saw a 60% jump in calls from concerned youth and parents who worried that the new rule could prove a barrier to life-saving care.
LGBT-inclusive Social Histories for Youth
The American Medical Association published guidance on how to take an LGBT-inclusive social history for young patients. Their tips include asking open-ended questions (versus, for example, "Do you use drugs?"); not assuming someone's orientation and asking them to whom, if anyone, they feel attraction; and building confidence through demonstrating confidentiality.