"All of Us" Changes the Game on LGBTQ Research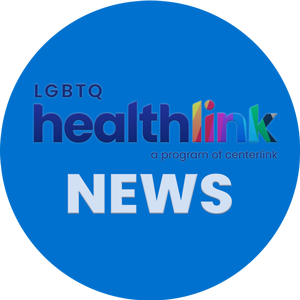 Corey Prachniak-Rincon, 6/29/2023
As you may have seen earlier this month, CenterLink's long-time LGBTQ Wellness Roundup podcast has been remade from the ground up at the HealthLink PrideCast! This new format will allow us to share in-depth stories on LGBTQ community health, including from across CenterLink's network of 300-plus LGBTQ centers.
If you are not already subscribed to the podcast, you can find us here (or simply search on your favorite platform). We will continue to publish stories on our blog and website with highlights from our latest piece.
On our second episode, we do a deep dive into the All of Us research program, a national initiative that is "building one of the largest and most diverse health databases of its kind." All of Us is seeking one million-plus people living in the U.S. to contribute information about their health, and outreach to the LGBTQ population is a big part of the effort. "Understanding how lifestyle, genetics, and environment affect the health of the queer community is what inspires our research," according to the National Institutes of Health, which leads the program.
Corey Prachniak-Rincón, our podcaster and Director of Health Equity at CenterLink, spoke with staff at five LGBTQ centers about their experiences helping to build awareness and engagement with All of Us in their communities. LGBT Detroit, Brooklyn Community Pride Center, Magic City Acceptance Center, Pridelines, and Sacramento LGBT Community Center have all been working to educate LGBTQ folks about the benefits of participating in All of Us and to inform the broader effort with respect to working with LGBTQ communities.
Corey also spoke with an All of Us Researcher Ambassador, Dr. Scott Emory Moore, who is Assistant Professor in the Frances Payne Bolton School of Nursing at Case Western Reserve University. They delved into some of what we're learning about LGBTQ health thanks to the All of Us research program and its growing data dashboard, in which approved researchers can analyze some of the most pressing issues facing our communities.
Check out the podcast today, and if you are interested in learning more about All of Us and its work in LGBTQ communities, visit joinallofus.org/lgbt.