Why Are STIs At An All Time High? #LGBTWellness News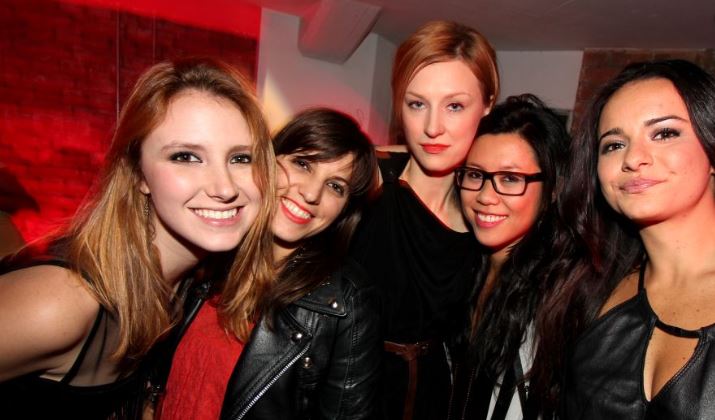 LGBT HealthLink, 10/31/2019
Now you can HEAR your Weekly Wellness Roundup, too! Listen to our weekly podcast here: https://apple.co/2lzs5Ti or on your podcast app of choice. Now available everywhere!
STI Rates Face Drastic Rises
Allure reported on a new CDC report finding that chlamydia, gonorrhea, and syphilis rates have hit record-high levels. The CDC says that some of the reasons for the increases are stigma surrounding STIs and prevention, as well as budget cuts to sexual health programs; however, the higher rates could reflect more testing – especially among gay, bisexual and same gender loving men. Chlamydia saw a 19% increase, gonorrhea a 63% increase, and congenital syphilis a 185% increase, all since 2014.
Health at Stake in Defining Discrimination
Movement Advancement Project published an infographic to explain how the Supreme Court's definition of sex-based discrimination could impact LGBT folks; putting half nationwide at risk of being fired for their identity. Bloomberg Law reported further on how this could impact health – not only by those who lose their jobs losing health insurance, but also by insurers attempting to rescind coverage of same-sex spouses and of healthcare for transgender people.
Trans Care Access Improves Mental Health
On the subject of trans-inclusive care, Yale shared a study finding that having gender-affirming surgery was associated with an 80 percent reduction in use of mental health services over a ten year span. Researchers said that the Sweden-based study shows the importance of insurance coverage for gender-affirming surgery and having more transgender-inclusive providers.
PrEP Concerns for Trans, Nonbinary Youth
Researchers found concerns among transgender and gender nonconforming young people with respect to PrEP. While most people included in their studies were aware of PrEP, only one person was currently on the HIV prevention medication. Others expressed concerns relating to things such as cost and how it would interact with hormone therapy, indicating that transgender-specific education is needed.
Trans Cancer Survivor Shares Story
New York Daily News reported on a transgender woman who recently survived a rare form of cancer relating to her breast implants that was discovered after she received a mammogram – after previously being told by doctors that it would not be helpful to her as a transgender woman with implants. She hopes her experience will encourage more transgender-competent care.
How HIV United Gay & Lesbian Folks
Time explored how the HIV crisis of the 1980s helped unite the gay male and lesbian populations, with many lesbian women stepping in to help care for gay men affected by HIV and raise money and awareness to fight the epidemic. The author says that for her group of lesbian friends, it was the first time they really mixed with gay men and felt part of one community.
Tanning Targets Gayborhoods?
A new study found that neighborhoods with higher populations of queer men were twice as likely to have a tanning salon as those with fewer queer men. Researchers say this could be a sign that gay and bisexual men are being targeted, which is concerning given their higher rates of both indoor tanning and skin cancer.
HIV Epidemic Nears End in New York
The New York Democrat & Chronicle reported that the Empire State appears poised to end the HIV/AIDS epidemic in the near future. In 2018, 2,481 diagnoses were reported, which is the lowest it has been since the early years of the virus, while a record number of people (32,000) were on PrEP – a rise of 32% in just the past year. The state's plan was first launched in 2014.
Drinking and Smoking Habits of Queer Women
Research found that young lesbian and bisexual women were more likely than their peers to smoke tobacco while consuming alcohol. Additionally, while they didn't drink more days than straight women, they drank higher quantities on the days when they did.
Queer Mens' Perspectives on HPV
A study examined the perspectives of 29 queer young men with respect to HPV vaccination. Many believed (incorrectly) that HPV only affected women, and some also felt there was stigma associated with getting vaccinated. The cost and convenience of getting vaccinated, as well as other access issues, were among the concerns expressed by those in the study.
New Resource Re: Black Men and HIV
The CDC published a new fact sheet on HIV among gay and bisexual Black men, who they say accounted for 26% of all new HIV diagnoses (including 37% of those among gay and bisexual men) as of 2017. While some age groups showed declines in new transmissions between 2010 and 2016, queer Black men, ages 25 to 34, saw an increase of 38%.
Focusing on Bi+ People of Color
Center for American Progress explored the importance of disaggregating data to look at bisexual people of color. For example, among White LGBT people, a recent data set showed bisexual individuals had poorer health indicators than their lesbian and gay peers, but this was not true among people of color. While differences like these can be due to small sample sizes as the observed population grows, more specific, answers can only come through more research.