Weekly Wellness Roundup For Your Monday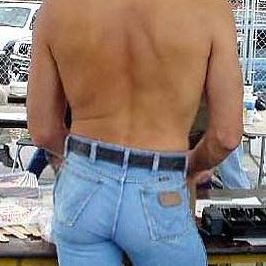 LGBT HealthLink, 4/17/2017
Study Shines Light on Anal Cancer Screening
Researchers in Australia found that for queer men seeking anal cytology (that is, Pap tests that screen for anal cancer) were more likely to have a satisfactory test if they had no history of chlamydia or gonorrhea, had fewer receptive anal sex partners and other factors possibly related to having anal sex less frequently. It suggests that queer men may need interventions such as instructions on douching and multiple tests in order to avoid unsatisfactory results.
Queer Girls May Have Smoking Disparity Over Boys
Researchers found that lesbian high school students were 2.9 times more likely than heterosexual girls to smoke cigarettes and bisexual students were 3.7 times more likely. Queer girls were also more likely than heterosexual girls to smoke cigars and e-cigarettes. Queer male youth, on the other hand, were about on par with heterosexual boys, in contrast to other studies that have shown disparities for them, as well.
Data Changes Could Save Lives
The Deseret News reported that efforts to curb the teen suicide rate in Utah – which doubled between 2009 and 2016 – are hindered because data is missing on a key group: LGBT teens. Utah, along with half the nation's states, does not ask about sexual orientation in its Youth Risk Behavior Survey. That makes it hard to effectively tackle the youth suicide spike, given that LGBT youth tend to have disproportionate mental health needs.
NC Pulls a Fast One on HB2
LGBT organizations condemned North Carolina's effort at repealing HB2, the "bathroom bill" that ordered transgender people to use bathrooms corresponding with their legal sex and banned LGBT protections statewide. Advocates argued that the so-called repeal does nothing to protect LGBT individuals and called on companies and organizations like the NCAA to continue their protests.
Queer Men See Bigger Jump in Mental Health Services
A study found that while both sexual minority men and women use mental health services more than heterosexual men and women, respectively, the queer-heterosexual gap is bigger for men than for women. Women in general use mental health services more than men do, but among LGB individuals, men and women are about equal in usage of mental health care.
HRC Releases Equality Index
LGBT Weekly reported on HRC's tenth edition of its Healthcare Equality Index, which rates healthcare facilities on their policies to deliver quality care to LGBT patients. 590 healthcare centers voluntarily completed HRC's survey, and 303 received the designation of "Leader in LGBTQ Healthcare Equality." Way to go!