Vaping Skyrockets, Plus News from Austin to LA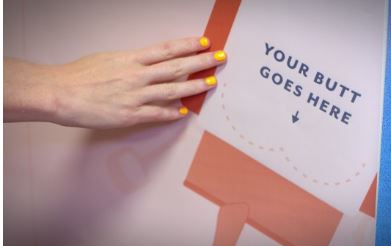 LGBT HealthLink, 11/20/2019
Almost 4 in 10 LGB Adults Vape
A new study found that 38% of sexual minority adults, nationally, are currently using e-cigarette products – nearly double the 19.8% of heterosexual adults who said the same. As concerns about the dangers of "vaping" grow, the researchers said that the study is evidence that new efforts to reduce e-cigarette use will need to specifically include and target the LGBT community.
Popping Up Soon Near You?
American Institute of Architects reported on the designing of a "pop-up" LGBT center that will move around Austin's 10 districts. Given Austin's large but geographically-dispersed LGBT community, its creators hope that decentralizing the idea of a community center will help more residents access services and get connected to others in their local area.
Find an LGBT center near you using Centerlink's interactive directory.
Quality of Life for People Living with HIV
Researchers called for a renewed focus on quality of life versus just viral suppression for people living with HIV, reported Bloomberg News. The move, backed by pharmaceutical companies, aims to look more at the other health issues facing people living with HIV, "such as associated mental and physical co-morbidities… financial stresses and potential HIV-related stigma."
APA Okay with "They"
LGBTQ Nation reported that the American Psychological Association (APA) has endorsed in its publication guidelines the use of "they" pronouns for people who prefer them, as well as in place of "he or she" when talking about someone hypothetical. Advocates said that the move could help ensure nonbinary binary are more visible and represented in academic literature.
Rethinking Vaginal Exams
Freethink reported on a "reinvention" of the vaginal speculum, a medical device that can be painful and, they say, particularly alienating for members of the LGBT community. The accompanying video unpacks the experiences of trans men and nonbinary folks seeking OB/GYN care, and explains how inclusive and welcoming care is necessary to advance LGBT health.
New Trans-focused Housing, Care in LA
The Los Angeles Blade reported on how the city honored Trans Awareness Week and Trans Day of Remembrance by announcing a shelter specifically for transgender women that will also provide them with trauma-informed care. The center is one of the first of its kind, and is designed to address the epidemic of violence facing trans women of color in particular.