Vaping, Laverne, and Success All in This Week's #LGBTWellness News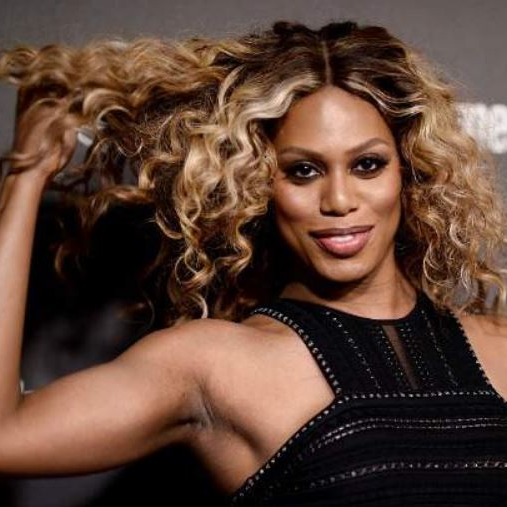 LGBT HealthLink, 9/17/2018
10 Million Are Vaping
Reuters reported on a disturbing trend in which an estimated 10.8 million Americans now use e-cigarettes, with disproportionate numbers being youth and LGBT people. The report is based on a large study of almost half a million people, and is the latest to confirm an LGBT disparity.
Study Tests LGBT Health Curriculum
A study tested an LGBT health curriculum for internal medicine students and found that it improved students' scores on LGBT knowledge from 42% to 66%. It also found that while students said LGBT health knowledge was important before taking the class, they also expressed implicit bias against LGBT patients, highlighting the important role such curricula could play.
Understanding Gender-affirming Care for Youth
Researchers published a study exploring why some pediatric patients may begin gender-affirming medical care and later stop treatment – for example, if their healthcare goals or understanding of their gender identity change. They also explain how external factors – such as discrimination and its impacts, financial barriers, and insurance coverage – can also play a role.
Partnering for Better Trans Health
The Fenway Institute published a new guide on how medical-legal partnerships can help meet the needs of transgender individuals by pairing these often related services. For example, accessing and getting covered by health insurance often requires additional navigation and expertise for transgender individuals, who also face potential healthcare discrimination requiring legal help.
New Resources from CDC on HIV
The CDC released new HIV-related resources, including a comprehensive HIV treatment toolkitentitled STEPS to Care and an infographic that shows data on new HIV cases in 2016. Two-thirds of cases resulted from male-to-male sexual contact, and young Black gay and bisexual men in particular made up fully 9% of all cases, a disproportionately high number.
Disturbing News on STIs
In other CDC news, NBC reported on the agency's finding that the most recently yearly estimate of new chlamydia, gonorrhea, and syphilis cases rose by 200,000 to a whopping 2.3 million. Researchers surmise that a rise in dating apps and a decrease in fear of HIV (and thus lowered use of condoms) may help account for the change. LGBT folks have tended to be disproportionately impacted, though rates were rising among others, as well.
Discrimination Hurting Our Youth
A new study found that adolescents who were more concerned with rising societal discrimination used more illicit substances, used them more frequently, and were more likely to have attention-deficit and hyperactivity symptoms. Researchers warn that rising violence and intolerance towards minorities might therefore be having a significant effect on the health of youth.
Queer Men Prepped for PrEP?
A study of young men who have sex with men in California found that 85% of those who were not willing to take PrEP orally on a daily basis were willing to try it in an on-demand or injectible format, suggesting that expanding options for the HIV prevention treatment might increase uptake. Young men who had at least some college education were more willing to try.
Laverne Cox Speaks Out
Instinct Magazine reported on a powerful statement issued by Laverne Cox on discrimination and violence facing transgender women of color, and the mental health challenges that some – including her in prior years – face as a result. Cox was driven to speak out after a string of hate crimes that advocates feel are not being adequately addressed.
Care Too Costly for Many
LGBTQ Nation reported on a new study that found many LGB people still routinely put off healthcare services due to costs, despite progress at increasing insurance options under the Affordable Care Act. 16.4% of sexual minority adults reported delaying care due to affordability compared to 14.2% of heterosexual adults.
Remembering Kofi Annan
UNAIDS reflected on the legacy of Kofi Annan, the one-time UN Secretary General who passed away this summer, with respect to the HIV/AIDS epidemic. They highlighted his role at building more international cooperation and open conversation on the topic in the 1990s, and his work on exponentially growing the funding to treat and prevent HIV.