Up To Date LGBT Wellness News HERE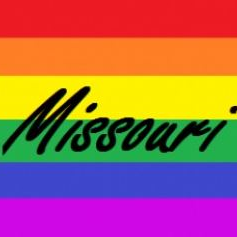 LGBT HealthLink, 4/25/2017
Smokefree Policies Help Queer Folks Quit
Researchers found that LGBT smokers in Missouri were significantly more likely than those who had quit smoking to live in communities that allow smoking in places like restaurants and bars, where the LGBT community has traditionally gathered and been exposed to tobacco. Moreover, 94% of queer smokers in communities with a smoking ban wanted to quit compared to just 76% of those in places without bans.
Colorado Study Schools Youth Disparities
A survey by the state of Colorado revealed staggering disparities among the state's LGBT high school students, including triple the use of tobacco, quadruple the rate of suicide attempts, and more abuse of substances. Denver's ABC 7 dug into the details and shared that trans students who felt safe in their schools were 2.3 times less likely to have attempted suicide.
Syphilis Scares this STD Awareness Month
The CDC announced, as part of its April STD Awareness Month program, more data suggesting syphilis is a growing problem in the U.S. – especially among queer individuals. The just-announced 2015 numbers were the highest in 20 years, and 82% of the cases were among queer men. Moreover, half of the queer men reporting syphilis infection were also living with HIV.
Gay Prostate Cancer Survivors Face Isolation, Vulnerability
A UK study examined the experiences of prostate cancer survivors who were under 65 and either gay or unpartnered, and found that both face problems like isolation from having a disease that greatly effects sexuality, especially at a younger age than most men who develop the cancer. The researchers added that gay prostate cancer survivors have unique needs, and require better access to targeted information and support.
Doc Defends Trans Community's Right to Care
A gynecologist opined in Rewire that doctors treating transgender patients should remember the oath they take to not let a patient's identity stand in the way of quality care, and to remember the doctor's code to "do no harm." The good doctor warns that policies allowing anti-trans discrimination in the name of a doctor's constitutional freedoms ignore the basic principles of medical care.
UNAIDS Launches Antidiscrimination Finder
UNAIDS launched a new website that allows you to search for tools from all around the world on combatting HIV-related stigma and discrimination. The search engine even allows you to zero in on tools specific to different populations, such as the LGBT community, women, or racial minorities.