Tumbling Out of the Closet – #LGBTWellness Roundup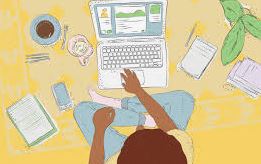 LGBT HealthLink, 5/15/2020
Tumbling Out of the Closet
A new study examined Tumblr posts from transgender folks on coming out, and found that medical professionals were often the first people to whom transgender individuals came out, underscoring the importance of affirming and knowledgeable providers. Disclosure to close family and friends was followed by extended family, with public sharing via Facebook usually a late step in the process.
Supporting LGBT Immigrants
MAP reported on the issues facing LGBT immigrants during COVID-19. An estimated 67,000 LGBT young adults have DACA status (14% of the total population), and these individuals face growing threat to their legal status, even as many work in jobs critical to containing the pandemic. Undocumented immigrants who lack even DACA protections are particularly struggling at this time to access jobs and services.
Trans Care in Rural Areas Lags
Researchers found that transgender and gender diverse folks in rural areas – even with insurance and relatively high access to care – largely avoid gynecologic services, with only 18% of transgender women having had a pelvic exam within the last year and transgender men lagging far behind other trans folks with HPV vaccination. Trans individuals were also less likely to have received Pap smears or accessed contraception compared to cisgender peers.
Pandemic Strains LGBT Families
Buzzfeed reported on the challenges facing families with LGBT members during the pandemic, including unaffirming parents driving LGBT youth out of their homes and onto the streets, but also LGBT parents facing unexpected bias from non-LGBT children, as the stress from staying home causes them to lash out. Intimate partner violence is also a major concern for those stuck at home with abusive partners.
Minority Stress During COVID-19
Harvard Medical School published a look at how the concept of minority stress – in which members of a marginalized community are impacted by stigma – is applying to LGBT people (especially those of color) during the pandemic. Economic strain, difficulty and fear accessing medical care, and lack of connecting to an affirming community may add to this stress, but luckily, there are also some resources to help.
Learn from Home
The National LGBT Health Education Center announced a series of webinars on LGBT health to enjoy while you may be working or studying from home. Topics include how social determinants of health impact LGBT individuals; an in-depth look at PrEP, the HIV prevention treatment; and a two-part series in Spanish on achieving LGBT health equity. Se puede aprovechar la oportunidad y aprender más ya!