Trans Veterans Can Now Self-ID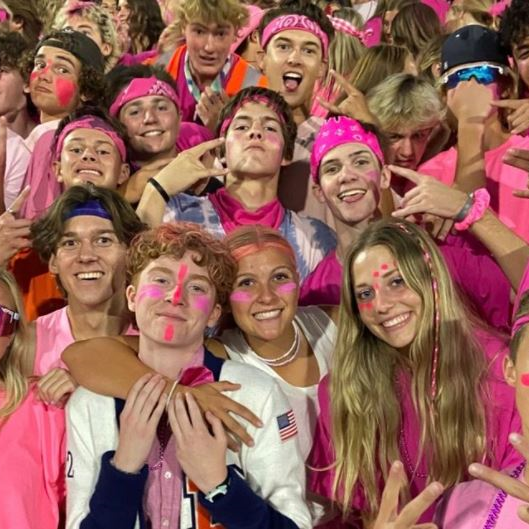 l, 2/4/2022
You can LISTEN to our Weekly Wellness Roundup podcast! Subscribe here: https://bit.ly/LGBTWellnessPodcast or where ever you podcast.
Trans, Nonbinary Vets Can Now Self-Identify
The Hill reported that veterans can now identify as transgender or nonbinary with the Department of Veterans Affairs (VA). This will allow individuals to receive better care and to exercise their right to self-identify, said VA leadership; such a move is needed given studies finding increased mental health and other challenges facing transgender veterans. Additionally, the move would allow the VA to monitor patient experiences and outcomes across the VA system, which could become an important source of trans and nonbinary health data.
Senators Push to End Blood Ban
KARE11 reported on a new push from 22 U.S. senators to have the FDA end the ban on sexual minority men from giving blood, if they have had a same-sex sexual partner within the last three months. The three month ban is an update from a previous 12 month ban, which itself replaced a lifelong ban. Such rules emerged during the early years of the HIV epidemic, in which sexual minority men as well as transgender individuals were disproportionately impacted. However, advocates say that the rules are outdated based on current science; unnecessary, given that all blood donations are tested for HIV; and discriminatory. The senators sent a letter to the FDA to make the request.
Why Some Students Feel Left Out
Salt Lake City Tribune published an article exploring how LGBT students in Utah feel left out from school curricula. Beyond just talking about sexual health – which, by law in Utah, must be "abstinence-based" – many LGBT students do not see their lives, identities, and needs represented. In addition to not receiving the health information they need to stay well, the exclusion contributes to isolation and stigma, which itself is the root of many health problems for youth, according to research cited from the Youth Behavior Risk Survey.
COVID's Lingering Impact on Trans Communities
Seattle Times reported on the impact of the COVID-19 pandemic on transgender populations. They note new data from the Census Bureau indicating that LGBT people are at increased risk for socioeconomic vulnerability as the pandemic continues, which makes them less likely to be able to access housing, food, care, and other necessities. The article also discusses remaining gaps in data on trans health during the pandemic, such as gender identity data in COVID-19 case surveillance, and the challenge of not undercounting transgender people (if and when they are encouraged to self-identify) given the stigma facing the community.
Californians Can Test at Home
LGBTQ Nation reported that a new law has gone into effect in California, making it the first state in the country to require insurers to pay for at-home HIV and STI testing kits. While a few states have tests available from their public health departments or individual nonprofits, California is now the first to include such tests under insurance just as a test in a provider's office would be covered. Advocates say the news is particularly welcome during the COVID-19 pandemic, in which many HIV and STI providers have been redirected to work on COVID-19, and stigma and public health concerns meet those who may wish to get tested.
HIV Services for Latinx Men During COVID
Relatedly, Journal of the Association of Nurses in AIDS Care published a study of twenty sexual minority Latinx men, exploring their access to HIV prevention and treatment during the COVID-19 pandemic. The participants reported new barriers, like fear of contracting COVID-19 if they came in for services and confusion about what services were available, but also positive developments, such as being able to use telehealth options to access care. The results suggest that the pandemic has posed a barrier for many sexual minority Latinx men, but also an opportunity moving forward.