Trans Students Face Insomnia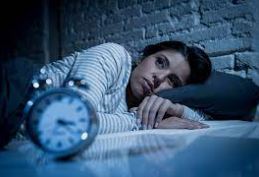 LGBT HealthLink, 3/30/2021
LISTEN to our Weekly Wellness Roundup podcast! Subscribe here: https://bit.ly/LGBTWellnessPodcast or where ever you podcast.
A new study found that transgender college students in the U.S. and Canada were more likely than their cisgender peers to have insomnia as well as daytime sleepiness. The study also found that trans students were about twice as likely as cisgender students to report depression or anxiety, and about four times as likely to report having attempted suicide.
Queer Men with HIV at HPV Risk
Researchers in Australia found that among gay and bisexual men, those who were living with HIV or who engaged in receptive anal intercourse were more likely to contract high-risk HPV. The results suggest that these men in particular (in addition to queer men in general, who are at higher risk than their heterosexual counterparts) should be considered for HPV vaccination efforts.
GSAs Struggle During COVID
NBC news reported on how school closures and restrictions during the COVID-19 pandemic have seen drops in GSA registrations and participation, especially from new students, as groups have had to move online. For many, the school GSA is the only place they feel safe and supported – and many report needing that support now more than ever.
Implementation Science and Disparities
Researchers explored how implementation science – or the study of how evidence-based practices are actually implemented– can help address LGBT mental health disparities. They note that research often fails to consider the effectiveness of interventions among LGBT folks, and many providers do not collect LGBT identity data – making it more important to thoughtfully implement practices to serve LGBT people.
UK's LGBT Community Struggles in Pandemic
BMJ explored research on how the COVID-19 pandemic has exacerbated LGBT inequities in the UK. For example, LGBT mental health disparities already existed before the pandemic, and now – with lockdowns limiting social support – one study found that self-harm among gender diverse people had increased 7% during the pandemic compared to a 2% increase among cisgender folks.
Historic Ruling Hits Japan
The Japan Times reported on a Japanese court ruling that the failure of the government to offer any recognition of same-sex relationships was unconstitutional (even though the constitution describes marriage as between "husband and wife"). Some municipalities do offer partnership certificates that bestow limited protections, like hospital visitation rights. The ruling does not immediately change the law, but advocates say it was a big step.