Trans Folks Turn to Telehealth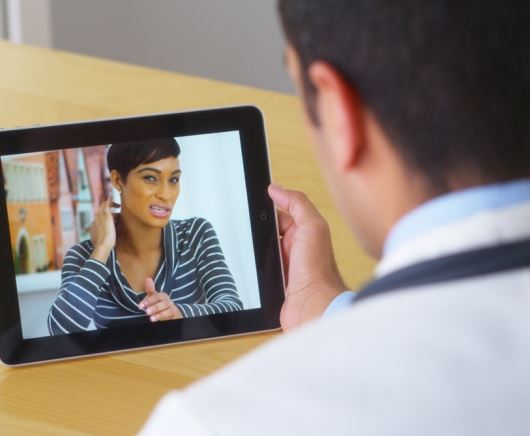 LGBT HealthLink, 5/20/2020
Now you can HEAR your Weekly Wellness Roundup, too! Subscribe to our weekly podcast here: https://apple.co/2lzs5Ti or where ever you podcast.
Trans Folks Turn to Telehealth
Vice reported on the role that telehealth is playing for transgender individuals amid the COVID-19 pandemic. To keep people at home, telehealth services are finally being covered by more insurers, including Medicare, Medicaid, and private plans. Transgender people who rely on insurance to cover their care can now access trans-friendly providers via phone or video regardless of geographic distance.
Experiences of Youth Pursuing Top Surgery
A new study examined the experiences of young transgender people seeking masculinizing top surgery, and found that 85% had received at least one behavioral health diagnosis, while 64% had a history of self-harm. The behavioral health needs were also varied and complex, and while not necessarily affecting eligibility for top surgery, underscored the importance of integrated behavioral healthcare.
Queer and Female Service Members Face Victimization
US News reported on new findings that gay and bisexual men in the U.S. military experience higher rates of sexual harassment and assault than their heterosexual peers, while women in general (regardless of sexual orientation) face higher rates of harassment than did men. The results demonstrate that bias and discrimination has lingered in the armed forces long after "Don't Ask, Don't Tell" was repealed.
HIV-related Deaths Could Double
UNAIDS warned that thousands could die of HIV-related causes as health services and supplies – including antiretroviral therapy – are interrupted amidst the COVID-19 pandemic. In sub-Saharan Africa, they estimate that HIV-related deaths could double to nearly one million this year. They urged those working on addressing the HIV epidemic not cut resources or attention during COVID-19.
Filling in the Blanks on Trans Health
Researchers examined how to make a sexual and reproductive health survey that is inclusive of transgender and nonbinary folks. Since how people refer to their anatomy varies greatly among the population, the novel process let participants fill in their own language at the beginning of the survey that shaped the questions they received. The process could allow more complete and inclusive data collection among trans individuals.
Lawmakers Call for Queer Inclusion
Washington Blade reported on an effort by members of the U.S. House and Senate to ensure that the U.S.'s work related to COVID-19 abroad is LGBT-inclusive and addresses actions against the community, such as raids of LGBT spaces and policies that differentiate by gender and leave transgender folks in limbo. They also cited heightened needs for housing and healthcare access among LGBT individuals at this time.