Trans Doctor Makes History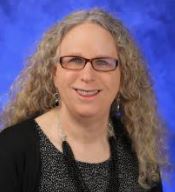 LGBT HealthLink, 2/8/2021
Transgender Doctor Makes History
GLMA celebrated the historic nomination of Dr. Rachel Levine to a top post at the U.S. Department of Health and Human Services – making her the first transgender person to be nominated for a Senate-confirmed post with the federal government. Vox reported that she will be the highest-ranking transgender person in history if confirmed, and will help lead health policy.
LGBT Orgs Struggle
Movement Advancement Project published a new report finding that three in five LGBT-serving organizations had to revise down their annual budgets in 2020 due to the pandemic, by an average of nearly $800,000. Many revenue sources were down as organizations struggled to continue to provide services and do fundraising, putting critical services at risk over the long term.
Find and support local LGBT organizations using CenterLink's interactive directory.
Uterus Transplant a Promising Idea
Researchers found that 99% of transgender women believed that a uterus transplant would lead to greater happiness for transgender women generally. 94% indicated a personal desire to have children in the future, and the same number said that the ability to gestate and give birth themselves would enhance their sense of gender, leading researchers to call for more study of the topic.
Intersex Policies Begin to Change
In-Training reported on "overdue" policies from a few major children's hospitals to end medically unnecessary surgeries on intersex children. Such procedures have been regularly performed on children with intersex characteristics since at least the 1950s, despite their being no medical need; major organizations including the World Health Organization have called for them to end.
Push to Prioritize People Living with HIV
Gay City News reported that advocates are pushing for people living with HIV to be more clearly included in the next priority group to be eligible for the COVID-19 vaccine. The CDC currently lists people living with HIV as a group that "might" be at higher risk, which advocates say is not reflective of the most recent research that shows higher risk for contracting and having negative impacts from the virus.
First Lady Visits Clinic
The Washington Blade reported that First Lady Dr. Jill Biden made a surprise appearance at Whitman-Walker Health, an LGBTQ and HIV-focused clinic in D.C. Dr. Biden wanted to see how COVID-19 was impacting the community's access to other essential healthcare services.