This Week: News From Orlando, Spain, And Facebook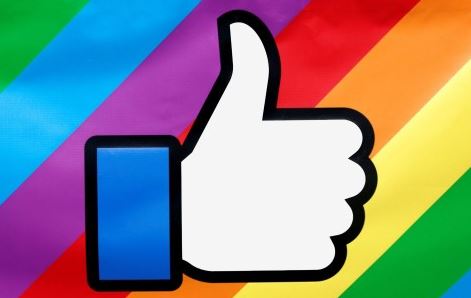 LGBT HealthLink, 6/22/2017
Photos Explore Recovery After Pulse Attack
The Washington Post published an incredible gallery of photos by Cassi Alexandra that explore the queer community's recovery after the terrorist attack at the Pulse nightclub last year. The project chronicles the healing process that survivors, their families, and other in the community have gone through since 49 people were killed a year ago at a Latinx event in Orlando.
How LGBT People of Color Reacted to Orlando
Researchers surveyed LGBT people of color in the weeks after the Orlando terrorist attack at a queer nightclub and found several themes in their responses, including that violence in their community was not new, that they personally identified with the victims, and that the public reaction to the attack didn't recognize intersectionalities between queer and other identities.
New Info on Trans Health Disparities
A study looking at state health data shed new light on the disparities transgender folks face, including lower likelihood of having insurance and higher likelihood of having unmet care needs. Transgender individuals were also more likely to report a history of depression, poor or fair overall health, and difficulty concentrating, remembering, or making decisions.
Queer Spaniards Smoking More
A study of queer folks in Spain found that unfortunately, LGB smoking disparities are not just a U.S. phenomenon. Researchers found that when compared to people in different-sex relationships, Spanish women who had a same-sex partner faced 4.54 times the odds of being an active smoker and men with a same-sex partner had 1.86 the odds of being an active smoker.
HuffPost reported that a transgender high school student from Wisconsin won a federal appeals case, which found he had a right to use facilities that correspond to his gender identity in school. The court said that the school's actions – making him use women's facilities or the bathroom in the nurse's office – violated his constitutional rights and the Title IX education equality law.
Pressure Mounts on Trans-Inclusive Records
The New York Times reported that while evidence grows on the importance and acceptability of including gender identity in healthcare records, many physicians remain hesitant to ask their patients. Federal agencies have also been pushing healthcare providers to start the practice, and medical records systems will soon be required to include the option for gender identity.
Unmet Need for Care on Campus
A study of college students in California found that sexual minorities had more psychological distress and academic impairment related to their mental health. While the study found that sexual minorities were 1.87 times more likely to access mental health services than were other students, 61% of queer students who needed help were nonetheless not seeking services.
Queer Women and Pregnancy
Researchers found that compared to heterosexual women with only male partners, bisexual-identified women were about twice as likely to report an unwanted pregnancy, and heterosexual-identified women who also had female partners were more likely to report getting pregnant sooner than desired. The results underscore the need for inclusive reproductive health services.
CDC Offers Support for Cancer Survivors
The CDC marked Cancer Survivorship Day with updated resources, including specific tipsfor providers working with cancer survivors who are active tobacco users. Given that LGBT cancer survivors may need additional support and are more likely to use tobacco, these resources might be especially useful for addressing cancer in the queer community.
Facebook Ads Work for HPV Recruitment
Researchers tested the effectiveness of Facebook ads to recruit queer men for an HPV vaccine intervention, and found that ads featuring a same-sex couple were more effective at getting clicks and recruits than ads with a sole individual. Additionally, ads mentioning HPV as a sexually-transmitted disease got more folks to click through than ads mentioning cancer.
Study Tests Measures of Gender Identity
A Canadian study tested different methods of collecting sex and gender identity data, including a two-step measure that asked for current gender identity and sex assigned at birth, and a multidimensional measure that asked more detailed questions. They found both measures worked fairly well and did not confuse cisgender respondents, but did raise some concerns and questions for further study.
AMA Foundation Announces Fellowship
The American Medical Association Foundation announced a new fellowship that will provide selected medical schools with grants to support the creation of curricula and programs to train physicians in LGBT health and competency. The AMA Foundation points to recent research that has found training on LGBT health to be significantly lacking, despite the disparities the community faces.