Swipe Right for Sexual Health and Other LGBT Wellness News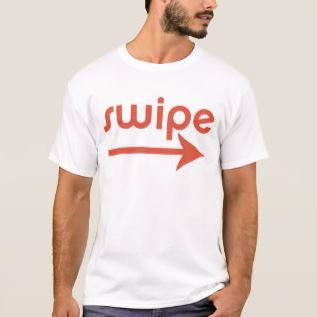 LGBT HealthLink, 3/6/2017
Users Swipe Right for Sexual Health Info
A study explored having an HIV health educator create a profile on queer networking apps like Grindr and Scruff, and take questions from users. The strategy proved effective for connecting men to information, which researchers believe is because the counselor was a member of the community and did not target users but rather let them initiative the conversations.
Protections for Trans Kids Revoked
The White House repealed an Obama administration policy that guaranteed transgender students access to bathrooms and locker rooms matching their gender identity. Activists rallied around the country, arguing that protections are necessary to ensure the health and safety of trans youth. Supporters are also fighting against bills at the state level, with ads like this in Texas.
Sexual Minorities at Risk for Heart Disease
A new review of evidence found that both sexual minority men and women had heightened risk for cardiovascular disease, the result of factors such as higher tobacco use, drug use, and mental health issues. Queer women had even more heightened risk factors for heart disease, including higher alcohol consumption and body mass index when compared to other women.
Prostate Cancer Research Lacking for Queer Men
Researchers found that among studies on sexual functioning and sense of masculinity of prostate cancer survivors, 65 percent did not measure sexual orientation; of those that did, all but one focused on heterosexual rather than queer men. They concluded that more study is needed on how factors like sexual orientation impact the sexual health of prostate cancer survivors.
Healthcare Changes Could Be "Devastating"
Mic published an op-ed arguing that the repeal of the Affordable Care Act and rolling back of Medicaid – changes currently under consideration by the White House and Congress – could hit the transgender community particularly hard. The ACA made it illegal to discriminate against transgender individuals and expanded coverage for the low-income, including many transgender people.
A Not-So-Secret Agent for Smoking
Talk about living dangerously. Researchers found that although James Bond's smoking has declined over the decades, as has his use of smoking-related gadgets (like a rocket hidden in a cigarette), he is still picking up a lot of second-hand smoke from his sexual partners. LGBT viewers – themselves 50 percent more likely to smoke than others – could use a better role model. It's 2017, 007!
LGBT HealthLink is building community wellness through training, education & policy change. Click here to join us! Membership is FREE!