Spotlight on Policy – #LGBTWellness Roundup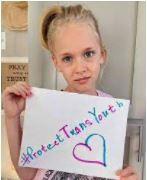 LGBT HealthLink, 3/7/2022
What's the Evidence on Trans Youth Policies?
Society for Research in Child Development published a review of the evidence on how policies impact the health of transgender youth – a timely piece given the wave of anti-transgender youth legislation making its way through state legislatures. Studies show that overall, transgender youth have higher rates of mental health problems than do their cisgender peers; however, these disparities are reduced or eliminated when students have access to gender-affirming care, receive support at home, and are able to socially transition at school and in the community. Policies that can bolster inclusion in schools include nondiscrimination policies, allowing name and gender marker changes, access to facilities and sports teams that match the students' gender identity, and training staff to foster healthy conversation and provide support. In other words, banning trans students from accessing care, playing sports, or talking about their identities is (unsurprisingly to advocates) not the way to support youth.
Interesting Factors Tied to Birth Outcomes
On the subject of policies impacting health, Columbia University shared new research finding that there was an association between risk for preterm births and decreased birth weights and what researchers called "structural heteropatriarchy." They defined this by looking at whether an area had positive or negative LGB policies, good or bad reproductive health policies and funding, and relative equality or inequality on women's socioeconomic opportunity. They found that in areas with negative policies and poor opportunity, there was higher risk for these negative birth outcomes, which can lead to lifelong health problems. Moreover, this was true regardless of whether someone felt personally affected by these issues. Researchers say this is evidence that a lack of social equality can impact health in ways that might not even be apparent to us on the individual level – and that everyone thus stands to benefit from inclusive societies.
Nondiscrimination Rule on Deck (Again)
And in yet more policy news, WebMD reported that the Biden administration has proposed to require health insurers to not discriminate on the basis of sexual orietnation or gender identity in the benefits that they offer to patients. Such a rule had been included during the Obama administration before being removed by the subsequent administration. Some insurers have voiced concerns that the rule could prevent them from limiting coverage based on "evidence" and to limit costs, while advocates say it is necessary to prevent plans from not covering services for LGBT people that they cover for everyone else.
Trans Woman Sues for Jail Assaults
Gay City News reported on a transgender woman who is suing the city of New York after being repeatedly assaulted in the men's jail where she is being held. Corrections officers did not intervene to help her during the incidents, her suit claims, and while she was temporarily moved to a women's facility, she was promptly moved back to the men's prison because of "security concerns." Violence against transgender people facing incarceration is sadly not uncommon, and the city and state of New York have faced scrutinity for conditions there.
Incorporating Pleasure into Sexual Health Interventions
Plos One published a study that found fairly little research on incorporating considerations of pleasure into sexual and reproductive health interventions, despite pleasure being a major factor in sexual behaviors and decision-making. Most of the studies looked at higher risk populations, which generally includes LGBT individuals, and tended to measure condom use as an outcome for the intervention. Overall, the research suggests that including considerations of pleasure had a positive effect on higher use of condoms, which means that more interventions that take pleasure into account and measure its impact could advance sexual and reproductive health.
Experiences of Trans Women in Brazil
Transgender Health published a study of transgender women in Rio de Janeiro, and found that prior experiences of discrimination and violence were associated with having had symptoms of depression. While not surprising, the result is disturbing – especially as a majority of participants had experienced violence and nearly all (96%) had experienced at least one instance of discrimination. Additionally, resilience seemed to not have helped with these experiences as much as one would hope.