Special Report on PrEP Initiative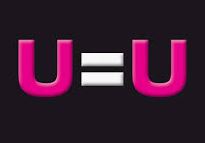 LGBT HealthLink, 2/10/2020
Special Report on PrEP Program Launch
HIV.gov hosted a webinar on January 29th to help launch its groundbreaking Ready, Set, PrEP program that seeks to bring this HIV prevention medication to those lacking insurance. The webinar delved into topics such as eligibility, applying online, and the critical role of health centers in implementing the new program. Listen to our full coverage of the event on our LGBT Wellness Roundup podcast – available from Apple or wherever you listen to podcasts.
Celebrating Black History Month
HRC published a piece celebrating the start of February as Black History Month. They point out that while Black LGBT folks have been at the forefront of the LGBT rights movement since its formation, they still face discrimination and disparities even within the larger community. They also discuss the importance of combatting issues like HIV, voter suppression, and violence that particularly impact Black LGBT individuals.
How Tobacco Campaign Reached LGBT Youth
Researchers evaluated the anti-tobacco campaign, known as This Free Life, which has been one of the largest LGBT public health campaigns in history. Findings determine the campaign to be overall successful in reaching its' targeted markets and receiving positive opinions of its' content. It also found that reactions to the ads varied based on identities within the LGBT community, highlighting the importance of working to reach diverse subgroups.
Policies Counter Public Health
Axxios reported on a troubling trend in which states across the country are considering banning various types of gender-affirming care for transgender minors, including some that would impose criminal penalties on healthcare providers. The article also explores research that has found gender-affirming care to be a lifesaving intervention for youth, making these policies dangerous for the trans community.
Nurses Need Training on LGBTQ Issues
Researchers found that home healthcare nurses wanted more training on LGBT health before they could feel comfortable discussing topics like sexual orientation and gender identity with their patients. They said that while they wanted to provide quality care to all, and to document LGBT identities, that there were challenges in discussing these topics and that more training was needed.
Unpacking U=U
The Body published an op-ed exploring the downsides of using Undetectable = Untransmittable (U=U) to promote people achieving an undetectable HIV viral load and thus no longer being at risk of transmitting the virus. The author says that the message puts pressure on people living with HIV to achieve an undetectable viral load – a goal that is out of reach for many based on health, income, and structural factors – and that it could be stigmatizing populations such as LGBT people of color who face the biggest barriers.