SOGI Is Good for Everyone! Check Out This Week's #LGBTWellness News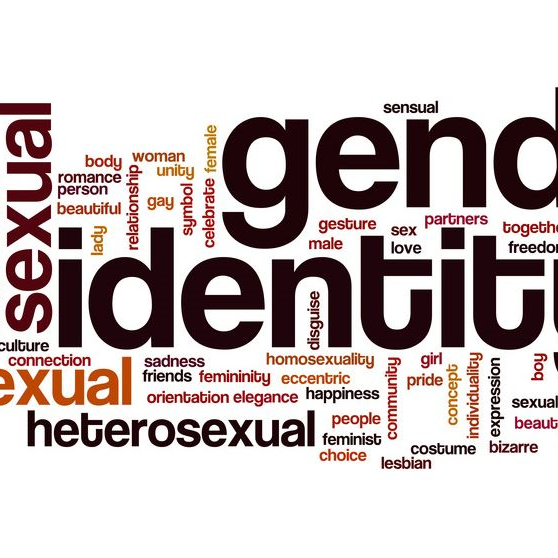 LGBT HealthLink, 1/8/2019
SOGI Data Looks Good on Paper
Researchers studied different approaches to collecting sexual orientation and gender identity (SOGI) data in emergency rooms and found that LGBT patients had significantly better experiences when the SOGI data was collected on paper and not in a face-to-face interview. Interestingly, non-LGBT patients had equally good outcomes with either method.
"X" Marks an Inclusive New York
Gothamist reported that New York City officially became the latest place to offer a nonbinary gender marker on birth certificates, meaning that people who are intersex or gender nonconforming can get an "X" marker instead of an "M" or "F. The city's Health Department also made it easier for transgender people to switch from male to female, or vice versa.
One-stop Shopping for Health
A recent Canadian study of mostly sexual minorities at STI clinics found that 39% had also needed mental health or substance abuse services, and now researchers are calling on STI clinics to consider offering such services in-house. They say that many patients wanted mental health help but did not know where to go, and that STI clinics were already known and trusted.
The Queer Year in Review
Windy Times reviewed the top LGBT news stories of 2018, some of which addressed health risks such as the ongoing violence faced by transgender people of color and the impact of sexual assault in the LGBT community. Others were more positive, like news that children with two mothers grow up just fine, and that for the first time a transgender woman reported being able to breastfeed thanks to hormone treatment.
Trans Health and Social Media
A study explored the role of social media in transgender health, given that many transgender individuals turn to such sources when their healthcare providers do not have answers (or the patient is afraid to ask). The study looks at how healthcare professionals can use social media to reach transgender patients, and how research and practice can be informed by these interactions.
Playing Games with Your Health
Instinct Magazine reported on an ongoing project (funded by the federal government during the Obama administration) to develop a virtual reality simulation that helps queer men communicate more openly about HIV and other STIs. Initial studies of the "game" have been promising and the work is expected to continue into next year.
Social Networks and Health
A new study found that the dense social networks of Black men who have sex with men help explain the higher rates of HIV that this community faces. Researchers explained that young Black men get tested more and engage in fewer risk behaviors than their White and Latinx peers, but that denser networks means the risk of HIV spreading is higher. They also suggested that these social networks can be part of the solution, if leveraged to spread prevention information.
Health of Our Movement
MAP released its annual report on the state of LGBT organizations, and found the the combined revenue of the 40 nonprofits that participated trended up in 2017 in comparison to past years. Small donations made up the majority of all donations, although only 2.8% of LGBT people gave to these organizations. Staff were more diverse than board members in many respects.
Top Concerns in Trans Health
Researchers examined the top health priorities of transgender people in the South, and found that the top three were insurance coverage of transgender-affirming case, availability of this care, and having competent providers who were educated about transgender people and their needs. Other concerns included physical health, suicide prevention, and homelessness.
$1.5 Million to Train Docs
The Harvard Gazette reported on progress that university's medical school is making towards amending its curriculum to be LGBT-inclusive. The three-year initiative began this fall thanks to a $1.5 million gift from a donor, with the goal that Harvard's medical students can spread their knowledge (and the importance of inclusive curricula) wherever they go in their medical careers.
Cases Threaten LGBT Care
NBC News reported on a case challenging the inclusion of gender identity discrimination in the Affordable Care Act (ACA)'s prohibition on sex-based discrimination. A ruling against the rule would make healthcare discrimination against transgender people legal. LGBT health advocates are also concerned about a ruling (being appealed) that found the entire ACA unconstitutional.
Cancer Prevention Year in Review
The CDC released a 2018 "year in review" of cancer prevention resources that were published over the course of the year, including a virtual coach who can help folks understand breast cancer risk, a video to determine if one should get tested for prostate cancer, and a podcast series about taking control over your own health.