Ready for this week's #LGBTWellness roundup? Here you go!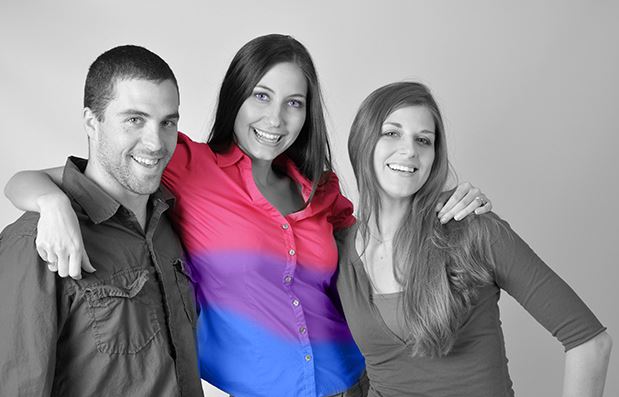 LGBT HealthLink, 7/26/2017
Bisexual Youth and Drinking
A study found that high school students who identified as bisexual or had partners of multiple sexes were up to twice as likely as heterosexual students to engage in alcohol use according to a number of behavioral markers. These disparities exceeded those of gay and lesbian students, and results also varied by gender, suggesting heterogeneity among queer youth and alcohol use.
New Info on LGB Adults 50-Plus
A new study examined data on LGB adults ages 50-plus and found many health disparities. Sexual minority women were more likely than other women to have arthritis, health attacks, strokes, and more, while sexual minority men were more likely than heterosexual men to have cancer. The study suggests that targeted interventions are needed to address such disparities.
Reducing the LGBT Smoking Rate
Researchers published an article on how to reduce the disparate smoking rate among LGBT individuals, who smoke at more than a 50 percent higher rate than do others. They suggested better inclusion of LGBT data in public health surveys, more targeted anti-tobacco campaigns, and better regulation of menthol-flavored tobacco products as among the strategies that may help.
ThinkProgress reported that Congress rejected a law that would have banned funding for gender-affirming care for America's service members and their dependents. Meanwhile, the Center for American Progress weighed in on potential healthcare legislation in the Senate and how it might impact LGBT people, warning that queer folks are underinsured and have higher health needs.
Promiscuity Perceptions and Support for Gay Rights
Researchers tested different versions of an article on gay men – one that reaffirmed stereotypes on promiscuity and one that refuted them – and found that heterosexual individuals' perception of gay promiscuity related to their support for gay rights in some cases. This may mean that support for LGBT rights can be increased as stereotypes are challenged, the research team said.
Wave of "Conversion Therapy" Bans Continues
The Atlantic reported that there is continued momentum among states in banning "conversion therapy," a practice overwhelmingly rejected by experts that purports to make queer individuals become heterosexual. Rhode Island recently became the fourth state this year to ban the practice, and in states where bans have not been implemented, some towns and cities are taking action.
Update: Allentown Council passes ban on gay conversion therapy for minors