Ready for Mental Health Action Day – #LGBTWellness Roundup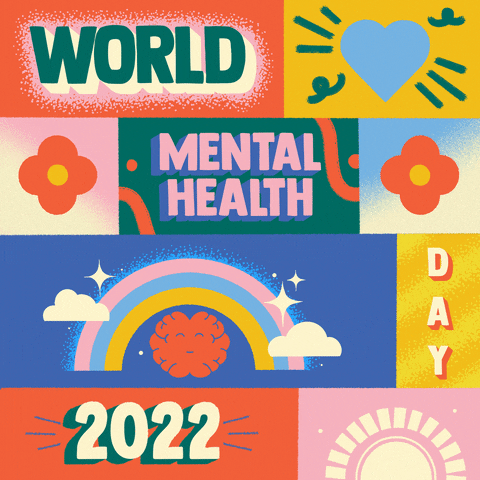 LGBT HealthLink, 5/10/2022
Mental Health Action Day is May 19
This coming Thursday, May 19th, will be the second annual Mental Health Action Day. CenterLink is proud to partner in this initiative, which focuses on moving from awareness to action, given the serious mental health disparities that face LGBT communities (many of which have been worsened by a flurry of anti-LGBT and especially anti-transgender laws sweeping many states). Check out LGBT research and resources if you need support yourself or want to help spread the word on making for a better quality, more inclusive, and more affordable mental healthcare system.
Honoring our LGBT Elders
Meanwhile, May 16th is recognized as National Honor Our LGBT Elders Day, an event started in 2016 as a way to honor the contributions that LGBT older adults have made to today's LGBT communities. The event also draws attention to issues facing LGBT older adults, such as health, in which this population faces compounded disparities from decades of inequitable access to healthcare as well as discrimination. Resources include toolkits for various types of entities, including ways that healthcare settings can recognize the occasion and improve LGBT older adult health, and folks are encouraged to share messages and photos on social media with the hashtag #LGBTEldersDay.
Hidden Costs of Conversion Therapy
JAMA Pediatrics published a study that reviewed available scientific literature and found that, across various studies, conversion therapy for LGBT individuals was associated with higher rates of depression, substance use, and attempted suicide. In addition, they estimated that experiencing so-called conversion therapy – in which someone uses discredited means to try to change the sexual orientation and/or gender identity of another person – was assocaited with over $97,000 in financial loses, including the money spent on the "therapy" itself but also the costs of dealing with the fallout, as well as lost productivity over the lifecourse. On the other hand, affirmative therapy – in which a person's LGBT identity is supported and the individual receives evidence-based care – was associated with cost savings compared with no intervention, as well as increased "quality-adjusted life years" and other benefits.
Leaked Roe DRAFT Decision Raises LGBT Health Concerns
Gay City News published an analysis of concerns raised by LGBT advocates of a potential rollback in LGBT rights following a leaked, draft Supreme Court decision on reproductive rights. Not only does the leaked decision represent a seeming willingness to revoke previously-established constitutional rights – a frightening prospect in general for LGBT people – but it also specifically seems to erode the idea of a general right to freedom and privacy that have been key to decriminalizing same-sex sexual relations and establishing marriage equality. Abortion access is itself, of course, an LGBT health issue, with research finding that bisexual women were more likely than heterosexual women to need access to abortion services and that many gender minority people who became pregnant considered ending a pregnancy without medical support due to legal restrictions and stigma. It is important to remember, that the documents leaked are only drafts and do not represent and change in legislation or current access to care. Clinics should continue to provide life-saving reproductive healthcare and the community should continue to access it.
ICYMI: Exclusive "All of Us" Interview
Have you had a feeling this week that you were forgetting something? "Fear of missing out" creeping in? Maybe you missed our big interview last week with Dr. Anthony Pho, who is part of the team making the All of Us research program queerer and more fabulous. You can learn all about this important initiative, and how Centerlink and the Stanford University School of Medicine are helping to ensure it's the most inclusive federal research program ever (and fill in lots of knowledge gaps on LGBT health along the way). Check out our summary here and, better yet, head to our podcast channel to hear the three-part interview yourself.
Even More Happening on the Podcast
And speaking of our podcast, two weeks ago, we shared a study about promoting tobacco cessation among sexual minority women. This week, one of the study's authors, Karen Caldwell, called into the podcast with some additional information on how they were able to use GPS technology to reach queer women who had been to specific locations where they wanted to prioritize outreach. If your work is featured here in the blog, or you are just a fan with thoughts to share or your own research to promote, you can send in your comments too using the "message" feature on our channel.