Queer Friends Are Good for Your Health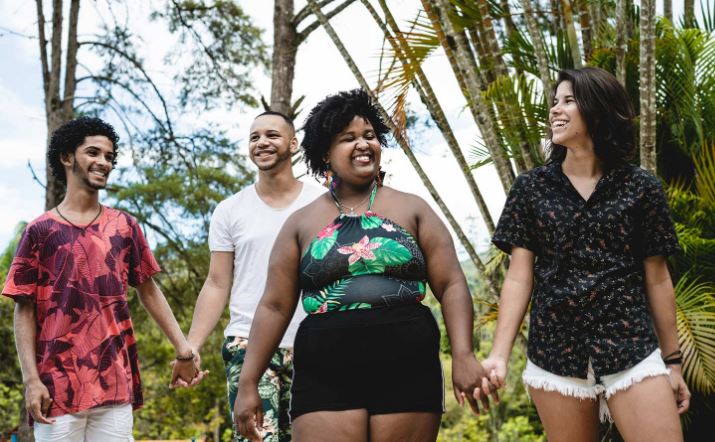 LGBT HealthLink, 3/13/2020
Queer Friends Are Good for Your Health
Futurity reported on a study finding that better health for LGBT folks was associated with having more people in their social circle who shared their sexual identity (regardless of age). Surprisingly, having more heterosexual friends and family did not make a difference for one's health. The results underscore the importance of places like LGBT centers where LGBT folks can find a shared community.
PrEP Programs Lag Among Priority Populations
A CDC study found that of the 35 countries and regions supported by PEPFAR, only 15 had implemented PrEP access programs, and those programs lagged in providing PrEP to LGBT people and sex workers – the populations deemed most in need. Researchers note the lack of protections for LGBT people in many of these countries, and found community and stakeholder engagement, existing PrEP delivery guidelines, HIV service provider training and drug procurement systems to be key in improving uptake among that population.
HPV? There Could Be an App for That
A study of young men who have sex with men found mixed levels of knowledge on HPV and its risks, with many wanting credible and relatable sources of information. While participants reported using apps for many reasons, connecting to the health system and learning about health wasn't among them, suggesting this could be an untapped way to share why HPV vaccination is key for queer young men.
Conversion Therapy Ban Breaches the South
NC Policy Watch reported that Virginia has become the first state in the South to ban so-called "conversion therapy" on LGBT minors, making it the 20th state to do so but the first in its region. North Carolina, meanwhile, has banned coverage of the discredited practice by government-funded healthcare, but has seen a bill to totally ban the practice on minors stalled in its legislature.
Court Rules for Inclusive Care
Seattle Times reported that a federal court has sided with a transgender woman in Alaska who was denied health insurance coverage of medically-necessary, transition-related care. The judge said it was discriminatory to deny transgender folks the same type of care that would be covered for a cisgender person, a fact that the woman said was traumatizing and stigmatizing as she sought needed care.
Syringe Sharing Risks Spreading HIV
The CDC published a special report on HIV among people who inject drugs, a population that has grown with the opioid epidemic. They found that sharing of syringes – a leading cause of the spread of HIV – was most common among young adults: of those people 18-29, who inject drugs, having done so. They also found that the South was lagging behind the rest of the U.S. in providing clean syringes to those who need them. People who inject drugs should get tested for HIV at least once a year.