Providers Say No to Care Bans – #LGBTWellness Roundup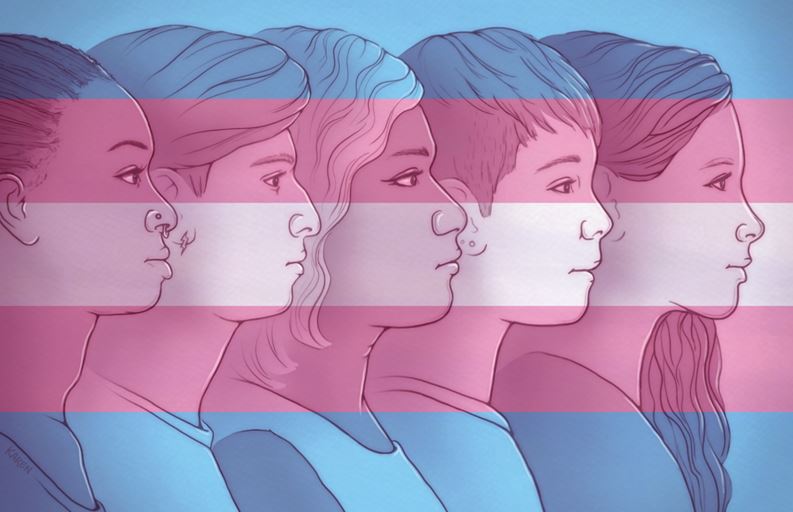 LGBT HealthLink, 4/22/2022
You can LISTEN to our Weekly Wellness Roundup podcast! Subscribe here: https://bit.ly/LGBTWellnessPodcast or where ever you podcast.
Providers Say No to Care Bans
The Journal of the American Medical Association reported that healthcare providers are speaking out against bills seeking to ban gender-affirming care, particularly for youth. They argue that this type of care is medically necessary and can save lives, and is being targeted for improper purposes. Additionally, they argue that it is stepping into the patient-provider relationship (and in some cases upending that relationship, where laws would require providers to "turn in" patients seeking to access this type of care). A new law in Arkansas and an executive order in Texas, both of which would issue bans on certain types of care, are both being blocked as courts investigate advocates' concerns.
Supplement Use High among Trans Men
Eating Disorders published a study finding that use of appearance and performance-enhancing drugs and supplements (APEDs) was common among transgengeder men, trans women, and nonbinary folks, but especially so among trans men, of whom more than 45% had used APEDs during their lifetime. Furthermore, among both trans men and nonbinary individuals, use of APEDs was associated with a range of health issues, including disordered eating and muscle dysmorphia symptoms. The results show the importance of this type of product being monitored by health professionals, especially when tied to one's gender identity. The researchers used data from the PRIDE Study.
VA Celebrates LGBT Health
The U.S. Department of Veterans Affairs celebrated LGBTQ Health Week with a post noting the importance of veterans (and all people) being able to openly discuss their sexual orientation and gender identity with their providers. Not only is self-identification a "basic right," but there are positive health effects when healthcare providers know more about one's identity and how to serve that patient, the post says. They also shared a series of fact sheets (for example, this one on nonbinary veterans) that delve into some of the specific needs – and strengths – of subpopulations within the broader LGBT community.
Trans Care in New Zealand
Family Practice published a study examining the healthcare experiences of transgender adults in New Zealand. They found that the most commonly-reported supportive behaviors that trans people found with primary care doctors were being treated equitably and with competence and respect. Trans folks who had more negative experiences while seeking healthcare had higher levels of distress, self-injury, and suicidality, while those who had better experiences had lower levels of distress and lower likelihood of having attempted suicide in the past year. The results help to both highlight some common supportive behaviors that providers can practice, and the positive and negative health associations that result.
Contraceptive Use among Trans Men
LGBT Health published a study finding that trans masculine individuals were prescribed less oral contraception and less long-acting reversible contraception by healthcare providers than were cisgender women. On the other hand, trans masculine folks were more likely than cisgender women to have hysterectomies. There were also differences depending on whether public insurance (Medicaid) or private insurance was used by the individual. Researchers say that the results show the importance of access to knowledgeable, inclusive providers as well as comprehensive insurance coverage, as the differences may at least partially reflect barriers for trans individuals to access reproductive and sexual health services.
Tough Conditions Await Immigrants
ABC News reported on the situation facing transgender immigrants who come to the U.S. seeking to escape violence from certain countries abroad, only to often experience discrimination and victimization in the U.S., as well. Those seeking gender-affirming care also find that while it is more available in the U.S. than it is in much of Latin America, there are still major barriers to receiving such care here in the States, and many jurisdictions are actively working to make it even harder. The reality for those coming to the U.S. to escape transphobia is that while some aspects of transgender rights might be more advanced here, and some services more readily available, the U.S. still has a very long way to go.