Pandemic Exposes Trans Health Disparities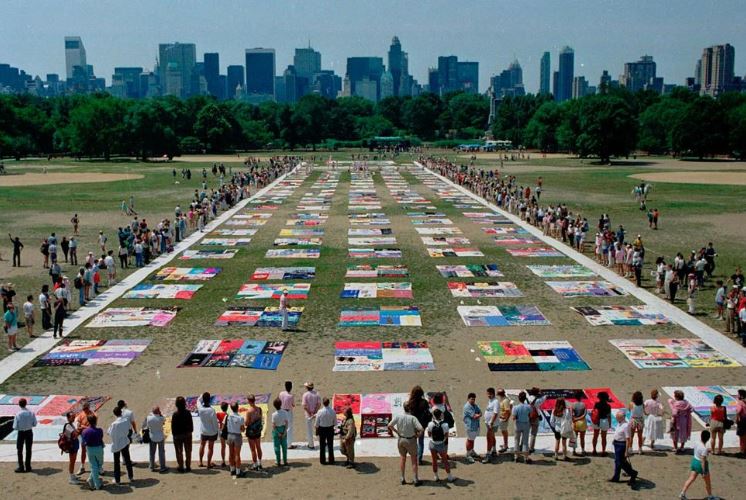 LGBT HealthLink, 4/22/2020
Pandemic Exposes Trans Health Disparities
CBS News reported on how the COVID-19 pandemic is highlighting healthcare issues already faced by transgender people. Many have to relocate or travel to find transgender-affirming care, and with the healthcare system in disarray, many now have trouble accessing life-saving treatments and services. Government attention to transgender health has been limited during with the pandemic, with at least one state – Idaho – taking the time to pass what CBS News called anti-transgender legislation.
Youth Front and Center in HIV Fight
The CDC marked April 10 as National Youth HIV/AIDS Awareness Day, which this year had the theme, "Young People to the Front: Ending the HIV Epidemic in America." Resources include a social media toolkit and bill of rights for young people with respect to HIV and health. The CDC also shared social media graphics and posted a video testimonial from young people.
Abuse Faced by Gender Minority Youth
Researchers found that among gender minority youth in Australia, several forms of abuse (including physical, sexual, and beyond, both within and outside of the family) were all associated with poor mental health. They also found that while physical abuse was most likely to happen within the family, sexual abuse was more likely to happen outside of the family. 30.9% also experienced partner abuse.
What Trans Women Think about an HIV Vaccine
A new study found that transgender women thought HIV vaccine research was important, and that many would be driven to participate to help their community. However, they also cited barriers to participation including fearing side effects and feeling excluded from medical research. Having trust in their providers was a factor that facilitated their potential participation in this important research.
How to Assess Drinking among Gender Minorities
Researchers published more new research based on the PRIDE Study, and found that the best single question to determine if gender minorities engaged in harmful drinking habits was asking if they had had five or more drinks on one occasion in the past year. The result could help literature grow on substance use among gender minorities, who are often not identified in large studies and population surveys.
LGBT New Yorkers See Parallels
US News reported on the parallels some New Yorkers see between the HIV epidemic that took 62,000 lives in the 1980s and early 1990s, and the COVID-19 pandemic – namely with respect to the great fear felt in the community. The difference, they say, is that HIV was largely concentrated among LGBT people, whereas COVID-19 has had a broader impact, though is still believed to be disproportionately harming marginalized populations.