Our Rural Family – #LGBTWellness News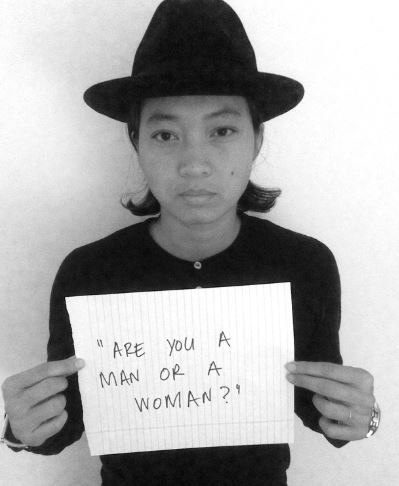 LGBT HealthLink, 4/16/2019
We're Here, We're Queer – in Rural America
Movement Advancement Project published a report and recommendations on the three million-plus LGBT people who call rural America home. Their recommendations for health providers include collecting data on LGBT status and advocating that the public health system do the same, since data is limited on LGBT folks outside of major cities. They also note that since not everyone can reach an LGBT-specific service, al services must strive to be more inclusive.
New Attempt to Reduce Conversion Therapy
Rolling Stone reported on a bill just filed in Congress that would ban government funding under Medicaid for so-called "conversion therapy" for youth. The widely-discredited practice seeks to change the sexual orientation or gender identity of LGBT people, and has been found to cause severe mental health problems. 30 million children nationwide are covered by Medicaid.
Internalizing Invisibility
USA Today published an opinion piece on the dangers of bisexual invisibility and the internalization thereof, which continues despite bisexual folks comprising 5.5% of women and 2% of men aged 18-44. For example, this invisibility may explain why bisexual folks are more likely to experience loneliness and be less likely to utilize LGBT safe spaces.
Better Health for Drug Users Remains Distant Goal
UNAIDS published a new report on improving the health of people who inject drugs, of whom more than half are living with Hepatitis C and one in eight with HIV. A 2016 global UN agreement called for more decriminalization of drug use and better access to services, but the vast majority of countries worldwide are falling short of these goals.
Latinx Health Program Tackles Intersectionalities
The Austin-American Statesman reported on a new initiative led by AIDS Services of Austin called "La Q." This program is specifically for Latinx youth ages 18-29 and seeks to address issues of intersectional stigma and discrimination the community faces, such as how to navigate one's gender identity while also dealing with immigration issues. Bien hecho, Austin!
Women in Health Profession Earn Less
A perspective published by the American Medical Association explored the staggering gender pay gaps in the healthcare profession, in which women physicians and surgeons earn only 71% of what their male counterparts earn nationwide. It's bad news for LGBT people, both for queer and trans women in the profession and those being served by female professionals, whom one recent study found were much more trans-friendly than their male counterparts.
More Trans Youth Using Military Care
Researchers examined utilization of gender-affirming care among youth receiving military healthcare benefits because of a family member's service. They found that the number increased from 135 youth in 2010 to 528 youth in 2017, by which time military insurance was covering such care. Interestingly, almost two-thirds (65.1%) of these youth were identified female at birth.
Trevor Project Reports on Bisexual Youth
Trevor Project published a report on bisexual youth, who they say comprise 7% of youth nationwide, compared to just 2% who are gay or lesbian and 4% who are questioning. In the past year, almost half (48%) seriously considered suicide and two-thirds (66%) felt sad and hopeless for at least two consecutive weeks, both higher rates than for gay, lesbian, or heterosexual youth.
Assumptions and Gender Gap in Trans Care
A study of healthcare providers in West Virginia found that more than three in four (76.45%) assumed that they did not have transgender patients, and four in ten (40%) said they would need more education to properly treat transgender patients. There was a big gap between providers who identified as male and female, with male doctors having much more negative opinions of transgender people.
Details on Plan to End HIV
Washington Blade published an exclusive interview with the director of the CDC, who said he is "totally confident" in achieving the recently-announced goal of ending the HIV epidemic by 2030, which he explains would mean having less than 1 new infection per 100,000 people. $291 million was proposed for the first year of the initiative, with unknown funding moving forward.
New Study on LGBTQ Mental Health
Bay Area Reporter detailed a new statewide survey in California exploring the mental health of LGBTQ adults statewide. It is part of a new project funded by a state mental health commission that was formed by a voter referendum in 2004. Given the size and diversity of California's population, the results could be of use for addressing LGBTQ mental health nationwide.
Microaggressions a Workplace Hazard
Forbes explored the dangers to health and well-being of workplace microaggressions: subtle comments that are often unintentional but that reflect a discriminatory bias. For example, misusing someone's gender pronouns can be a microaggression (or an outright aggression) against a transgender person. Experts say these microaggressions increase stress and anxiety.