Nurse Poppy Gets it DONE!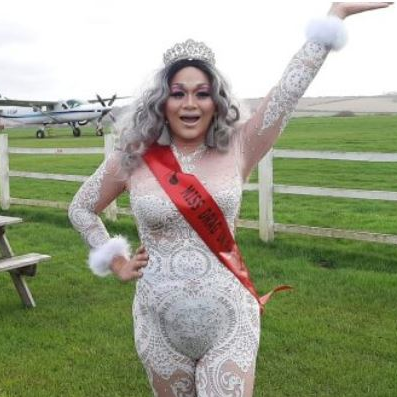 LGBT HealthLink, 2/26/2020
Now you can HEAR your Weekly Wellness Roundup, too! Subscribe to our weekly podcast here: https://apple.co/2lzs5Ti or where ever you podcast.
Youth Face Barriers Disclosing Gender Identity
Newsweek reported on a new study, finding hesitance among transgender and gender nonconforming youth to come out to healthcare providers. While 78% had come out to at least one provider, 46% reported heaving intentionally avoided the subject while getting care. Inclusive practices like recognizing chosen names and gender pronouns increased the likelihood of youth coming out.
LGBT Antismoking Efforts "Critical"
The Surgeon General's office published an annual report on smoking and found (on page 58) convincing evidence that LGBT people face significant smoking disparities. While they say that data is particularly light on transgender adults, the research we do have shows "the critical importance" of both targeting LGBT folks with tobacco cessation efforts and increasing data collection on gender identity in particular.
Examining Gender Identity and Skin Cancer
A study found that gender nonconforming adults had higher lifetime prevalence of skin cancer than all other individuals, including cisgender and transgender adults who identify as male or female. Compared to cisgender men, transgender men and women did not have statistically significant differences, while cisgender women had the lowest rates. The authors say that both gender nonconforming and transgender adults are likely to avoid cancer screening, making this a group in need of further support.
HIV and HPV in the South
Researchers found that among people living with HIV in the South, men were more likely than women to report a number of HPV-related clinical conditions, despite the fact that in the general population, these conditions are usually more common among women than among men. The study highlights the importance of understanding and addressing broader health issues facing people living with HIV.
Working Towards Equity (in Heels)
Nursing Times reported on a UK nurse competing for that country's top drag queen prize – and who is using the competition to draw attention to health inequities and unmet care needs of LGBT patients. Poppy Aphrodite says that drag helped them find the confidence they needed to be a leader at their hospital, which they say, enjoys a strong LGBT and ally network that many facilities are still sadly lacking.
An Up Close Look at Ending HIV
The CDC published profiles of people working "on the frontlines" in the fight against HIV all over the world, as well as facts on how the CDC and PEPFAR have supported local HIV prevention and treatment efforts globally. The series looks at topics such as data, mobile testing, connection to treatment, and diverse prevention methods through the eyes of individual patients and providers.