News from Around the World – #LGBTWellness Roundup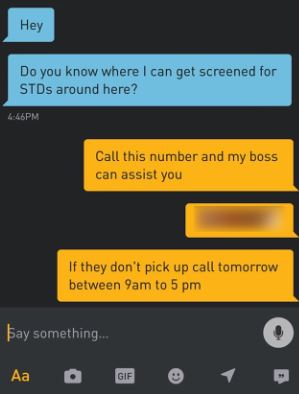 LGBT HealthLink, 1/7/2020
Apps Up Health in New York
NBC News reported on how a health clinic in Brooklyn is using LGBT apps to not merely advertise their sexual health services, but to actually engage in dialogue and education through chats. Their outreach has focused on gay men and transgender women of color, who face disproportionate rates of HIV and often face stigma and other barriers in accessing services. The role of social media in HIV prevention was also in the news as Facebook removed ads that some say were causing undue fear about PrEP.
Pakistan Issues Trans Health IDs
ABC News reported that Pakistan will begin offering "transgender" as a gender marker for their national health ID cards, a move they say is designed to ensure health access for trans people. The move comes as transgender Pakistanis have reported being denied care when providers do not know how to classify their gender or into which gender-segregated ward they should be admitted.
Minnesota Makes Medicaid More Inclusive
Vice voiced that more states should ensure that their Medicaid programs include coverage of gender affirming care for children. They note that services like puberty blockers and hormones can be life-saving for transgender youth facing discrimination and seeking to have their identities affirmed. The story comes as Minnesota recently joined a minority of states in explicitly covering such services.
Germany Banning Conversion Therapy for Youth
Gay Nation reported that Germany will kick off 2020 by banning so-called conversion therapy for minors, while also cracking down on advertising of the service and disclosure of risks for adults, as well. Germany joins just a few countries in banning the discredited and harmful practice nationwide; a growing number of U.S. states have also done so.
LGBT Health Services Grow in LA
The Pride reported that the Los Angeles LGBT Center – already one of the largest LGBT health centers in the country – is expanding with a new branch in South LA to open this week. The new center will focus on serving young LGBT people of color with free or low-cost services like HIV testing and PrEP, but also things like mental healthcare, help with housing, and a safe drop-in space.
Did you know? CenterLink can help you find an LGBT center in your area with its interactive directory.
Shigella and HIV in Georgia
A CDC study examined cases of Shigella – bacteria that can cause diarrhea and about which little is known – in the state of Georgia. They found that men living with HIV, of whom the majority were sexual minority men of color, were at significantly higher risk for infection. They say that providers should be aware of this relationship among patients, regardless of HIV diagnosis.