New Study On HPV Has Bad News For Queer Folks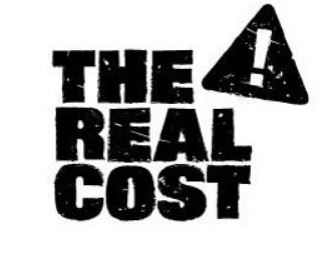 LGBT HealthLink, 10/27/2017
Bad News for Queer Folks Re: HPV
A national study found that both men and women who had same-sex partners were at increased risk for oral HPV infection, especially those with a higher number of lifetime and recent same-sex partners. Smoking was also associated with higher HPV risk, and LGBT folks smoke more than others. Researchers say the study suggests increased cancer risk for the LGBT community.
FDA Hacks E-Cigs in Historic First
The FDA launched a new adverting campaign against e-cigarettes, the first such expansion of its popular The Real Cost campaign. The FDA had announced back in August that it would soon begin this expansion, in recognition of the growing dangers that e-cigs have been found to pose. The ads may pose a big benefit to queer youth, a stunning half of whom have tried "vaping."
How Inequalities Impact Breast Cancer
Fenway Health released a new infographic for Breast Cancer Awareness Month that explains barriers queer and transgender folks face in accessing screening and treatment, including discriminatory attitudes, denial of care, and fear of opening up to providers. The infographic also shows that women of color live several years less on average than white women after a breast cancer diagnosis.
HIV Prevention Disparities for Bi Black Men
A study of Black men who have sex with men in Atlanta found that those who were bisexual and not publicly "out" were 55% less likely to report being tested at least every six months for HIV compared to out, gay men. The bisexual men studied were also 59% less likely than their out, gay peers to know about PrEP, the HIV prevention treatment, suggesting targeted outreach is needed.
Kids' Wellbeing on the Line?
Movement Advancement Project published a report and video delving into the dangers posed to children when state agencies designed to protect them, like those that manage foster care and adoption, permit discrimination against LGBT or LGBT-friendly parents. The Child Welfare League of America and the National Association of Social Workers joined in publishing the report.
UK to Collect Better LGB Data
The BBC reported that UK health facilities will begin to collect data on whether patients identify as LGB, a move heralded by queer advocates as one that will provide greater data on LGB health needs. While some doctors protested by claiming that most conditions do not vary by sexual orientation, countless studies have shown widespread LGBT health disparities.
McKnight's reported that California passed an LGBT Seniors Bill of Rights, which (among other things) will ban discrimination based on LGBT identity or HIV status in long-term care facilities throughout the nation's most populous state. Facilities will be required to post new anti-discrimination notices, which will hopefully combat hostile cultures and inform residents.
Ban on Tobacco Samples Detailed
The FDA released new guidance on the federal ban on free samples of tobacco products. The FDA justified the policy in part because of the predatory practices used to lure youth into using tobacco products by first giving out free samples. The policy has the potential to improve queer health, given the significant tobacco disparities LGBT people generallyand youth especially face.
Incarceration and Queer Mental Health
Teen Vogue reported on the impact that incarceration – which disproportionately affects LGBT people, especially those of color – has on the mental health of queer youth. They cite data that up to 20% of incarcerated young people are LGBT, and that queer people in prisons are at higher risk for sexual assault and other forms of violence, as well as mental health issues.
Disbelief in Discrimination Proven Dangerous
A study at a U.S. college found that heterosexual individuals who did not believe that LGB people still face societal discrimination were less likely to perceive a situation in which another person was called a gay slur as being dangerous or serious. They were also felt less responsible to intervene to stop the bullying, and were more likely to engage in victim-blaming.
Trans Teen Discusses Insurance Struggle
The ACLU published the story of a transgender teenager who is suing his insurer, PeaceHealth, for refusing to cover medically-necessary care because it is gender-affirming. The author discusses his journey in accepting and understanding his identity, and his family's inability to pay $10,000 out-of-pocket for the care he needs. The ACLU is leading the discrimination suit.
Advocates Call for Inclusive History
US News reported on a push by activists to have history curriculums be inclusive of LGBT history, including the struggles and successes the community has seen in recent decades. They cited research showing that LGBT students are more likely to feel ostracized and face mental health challenges, and that inclusive curricula can help them feel supported and included.