New Findings on Pan and Trans Smoking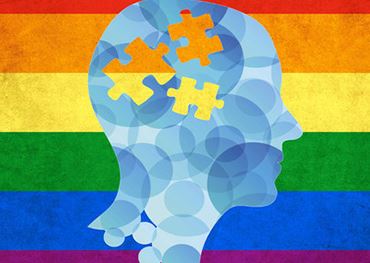 LGBT HealthLink, 6/13/2019
Help End Mental Health Stigma
HRC explored three ways that anyone can help end the stigma around mental health that often prevents LGBTQ people from getting treated. They suggest providing support for LGBTQ folks who experience bias or bullying, supporting policies that end discrimination, and sharing your story if you have been personally affected.
Trust Deficit in Queer Health
Researchers found that LGB individuals were more likely than their heterosexual peers to seek information about health-related topics, but less likely to do so first with a doctor, and were also less likely to trust health-related information from family or friends. Unfortunately, LGB people were also 2.3 times as likely to be worried about getting cancer, underscoring the need for more trusted sources of information in the community.
New Findings on Pan, Trans Smoking
A new study found that pansexual youth have higher rates of smoking than their gay and lesbian peers, and that pansexual boys in particular reported a high smoking prevalence of 21.6%. Transgender boys also faced disparities, including starting smoking at a younger age than others.
Experiencing Care as a Nonbinary Patient
Rewire published an essay exploring a nonbinary person's experience getting a Pap smear. The author examines how things like being misgendered by staff and not being able to select one's gender identity on intake forms impacted their experience. The article also offers recommendations for how providers can improve nonbinary-inclusive care.
HIV Self-test Kits Explored
A study examined the impact of HIV self-test kits – which have been available for years, but are still unpopular among public health programs – in the lives of men who have sex with men. It found that in the months when men used the self-test kit versus going to a clinic to be tested, they reported lower levels of social support, but also seemed to be engaging in more healthy activities. Researchers say this may mean self-test kits can help empower sexual minority men.
Celebrating LGBT Athletes
Outsports launched a series of articles on LGBTQ athletes, with a new profile out every day in June in celebration of Pride. First in the series: Dr. Tom Waddell, a track athlete who (after competing in the Olympics and getting injured) went on to form the Gay Games in San Francisco in 1982. Today, the Gay Games still support LGBTQ athletes around the world.
Queer Cancer Survivors Face Disparities
Researchers found that female sexual minority cancer survivors had more deficits in access to care than did their heterosexual female counterparts. Among those who faced such problems accessing care, sexual minority women had worse overall physical and mental quality of life. Additionally, sexual minority men who were cancer survivors were more likely to have poor mental quality of life than their heterosexual peers. Read more about cancer survivorship from LGBT HealthLink here.
What We Know about Transgender Medicare Beneficiaries
A new study found that the number of transgender Medicare beneficiaries, as identified through insurance claims codes, increased from 2,088 individuals in 2010 to 10,242 individuals in 2016, a 390% increase. The biggest spikes were in 2015 and 2016, which coincided with a change in diagnostic codes that allowed more transgender beneficiaries to be identified.
Preparing for HIV Testing Day
The CDC announced plans to recognize June 27th as National HIV Testing Day, which it says is an important part in ending the HIV epidemic. The CDC has guidelines for organizations that want to plan an event to participate in the day, and also has a searchable map where prospective participants can find a related event near them.
Please join LGBT HealthLink for a very important conversation: Addressing HIV in People of Color Communities: Tips and Tots for LGBTQ Community Centers. Wednesday, June 26, 2019, 12 noon – 1pm ET. Register here: https://register.gotowebinar.com/register/3556076089623218179
Cyberbullying and Loss of Sleep, Depression
Researchers found that teenagers who experience cyberbullying are more likely than others to experience troubles sleeping, which in turn is associated with increased levels of depression. The results should be of concern to LGBTQ health advocates, given that other research has found higher levels of cyberbullying victimization among sexual and gender minority youth.
World Health Organization Changes Trans Guidelines
Human Rights Watch reported that the World Health Organization (WHO) has now removed "gender identity disorder" as a mental illness from its guidelines, which has led (intentionally or not) to stigma and discrimination against the transgender population. Instead, "gender congruence" will now be listed underneath the section of the guidelines on sexual health.
How a Legal Defense Can Impact Victimization
Movement Advancement Project published a new map showing the status of laws relating to the "gay/trans panic defense," which is a legal claim that an attack on an LGBTQ person was justified because the attacker panicked out of homophobic and/or transphobia. LGBTQ advocates say the allowance of such a defense exacerbates the level of hate crimes facing the community.