New CRC Resource Available!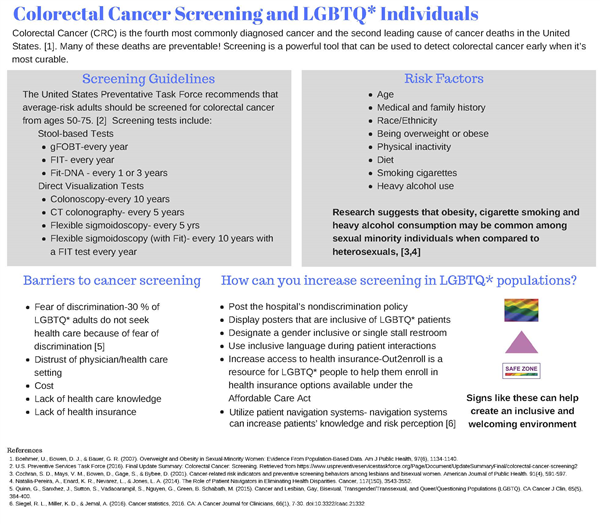 LGBT HealthLink, 8/8/2018
This one pager tool, developed by LGBT HealthLink and Community Advisory Council members, provides health practitioners a quick glance of the recommended screening guidelines and lists some barriers for cancer screening that LGBTQ* individuals face and strategies for increasing screening for colorectal cancer. Find and download this useful tool here!