More Data = Better Health Outcomes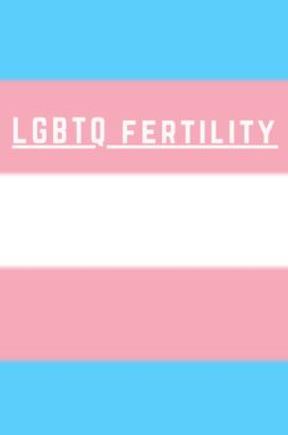 LGBT HealthLink, 5/1/2019
Oncologists Report on LGBT Needs
Oncology experts presentedfindings on the need to improve cancer care for LGBT patients. Among the themes: increasing data to improve both for systemic and individual patient outcomes and more resources for cancer survivors. LGBT HealthLink has resources on cancer survivorship and best practices for cancer care, and is partnering with All of Us to increase data.
Study Shines Light on Trans Health
A national study found that transgender folks were more likely than cisgender folks to use cigarettes (19.2% versus 16.3%) and be physically inactive (35% versus 25.6%), and less likely to have health insurance (79.9% versus 85.4%). NBC News covered the study, which its author says is evidence of the need for nondiscrimination protections and broader social acceptance.
Understanding Bi Mental Health
Psychology Today explored new research on bisexual individuals and its implications for mental health practice. For example, addressing internalized biphobia is particularly important, especially for those currently in a heterosexual relationship, while one major study did not show that having LGBT friends (a frequent suggestion of mental health providers) improved mental health.
What Tweets Say about HPV
Researchers studied social media posts relating to HPV among queer men, who are more at risk than heterosexual men but often not targeted for vaccination. While the messages were mostly positive, they did encounter some negative tweets, a lack of focus on prevention, and a generally low amount of outreach given the potential positive impact of the vaccine in queer communities.
HIV among Marginalized Populations
The CDC reported on an outbreak of HIV in King County, Washington, among women and heterosexual men who inject drugs – a group that is increasingly at risk for the virus, even as LGBT individuals remain disproportionately impacted. Researchers say the outbreak highlights the difficulty in treating marginalized populations, such as those who inject drugs and are experiencing homelessness.
Addressing Insurance for Trans+ Individuals
The Fenway Institute announced a new webinar entitled, "Insurance Considerations for Gender Diverse People." It will cover the rapidly-developing landscape of insurance options (and potential pitfalls) for transgender and gender nonconforming patients, for whom quality and inclusive insurance is often critical for receiving gender-affirming care.
Weight Status and Risk for Queer Men
Researchers found that while gay and bisexual men had lower average body mass index (BMI) than did heterosexual men, their weight status was more strongly correlated with negative health outcomes like heart disease and diabetes. This means that gay and bisexual men who are overweight face heightened health risks compared to heterosexual men, which may have to do with factors like minority stress.
Supporting Testing for Transgender Individuals
The CDC marked the fourth annual National Transgender HIV Testing Day by releasing social media materials and infographics. They say that 14% of transgender women are living with HIV, however this number is disproportionately comprised of Transgender women of color with 26% being Latinx transgender women and 44% Black transgender women compared to only 7% white transgender women. They also include materials on the negative impact of internalized HIV stigma.
How Pharmacies Can Address Disparities
Chemist & Druggist published a guide on how pharmacy staff can help address LGBT disparities, using such practices as putting up inclusive signs, holding staff trainings on LGBT health, and making sure that customers are not misgendered, as that can contribute to stigma. The article also discusses progress being made in the UK on this issue.
Conversion Therapy Ban Survives SCOTUS Challenge
The Journal News reported that the Supreme Court declined to take up a challenge to the New Jersey law banning so-called conversion therapy on minors. New Jersey was the first state to ban the practice, and as over a dozen states have followed suit, opponents have tried to strike the law as unconstitutional. LGBT health advocates say the practice amounts to child abuse.
Barriers to Fertility Treatment in Trans Youth
A new study examined how transgender youth and young adults think about preserving their fertility options. It found that healthcare costs and experiences with gender dysphoria were often barriers to youth who might otherwise want to preserve their ability to pursue biological parenthood in the future. Only 33% of the youth in the study had undergone such treatment.
"Don't Say Gay" Law Nixed
Care2 reported that Arizona has repealed a law that prevented LGBT health topics from being taught in public schools. LGBT advocates say that the law prevented effective education on topics like HIV and increased stigma facing LGBT students. Only four states actually require LGBT-inclusive health education, with two states also requiring inclusive history curricula.