Mental Wellness: Just One Part of #LGBTWellness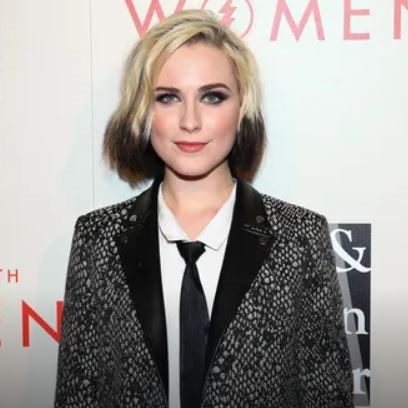 LGBT HealthLink, 3/12/2019
Bisexual Actor Talks Stigma, Mental Health
Nylon published an essay by actor Evan Rachel Wood in which she explores her history with sexual abuse, PTSD, suicidality, and seeking the mental health treatment that she needed. Wood, who has come out as bisexual and worked to advance queer rights, explores how stigma, quality, and cost of mental health care can prevent people from getting what they need.
If you or someone you know needs support, please review resources such as the Trevor Project or National Alliance on Mental Illness.
Mental Health and the Trans Community
A new study examined the mental health needs of transgender and gender nonbinary patients at an urban health clinic. Patients who were assigned male at birth had lower odds of a psychiatric diagnosis than those who were assigned female at birth. They also found that higher odds of substance use disorders were associated with having started hormone treatment later in life.
Discrimination Connected to Unmet Care Needs
Researchers found that 23% of young transgender women participating in an NIH-funded study had unmet healthcare needs. Additionally, women who had experienced transgender-related healthcare discrimination faced 4.54 times the odds of not getting all the care they needed, and women who had avoided care due to its cost faced 1.98 times the odds of having unmet needs.
State Sued for Trans Discrimination
MetroWeekly reported on a lawsuit against the state of Arizona, which (like many states) discriminates against care for transgender individuals. A transgender state employee filed the class action suit after his healthcare plan denied him access to procedures like hysterectomies and mastectomies that are covered for cisgender people but denied when part of gender-affirming care.
Understanding Gonorrhea
JAMA Internal Medicine published a helpful guide to gonorrhea, a sometimes overlooked sexually transmitted infection that they say all men who have sex with men should get tested for, as well as many other individuals. The article also notes the importance of patients feeling free to discuss their sexual history with their providers so that the provider can accurately assess risk.
Rare Breast Cancer Case Explored
A study examined a rare case of breast cancer in a transgender man receiving testosterone therapy, one of fewer than 20 such cases that have been reported in medical journals. The authors of the study say that more research is needed to understand if gender-affirming hormone therapy can increase risk for such cancers, as right now too little data exists.