#LGBTWellness News for You All In One Place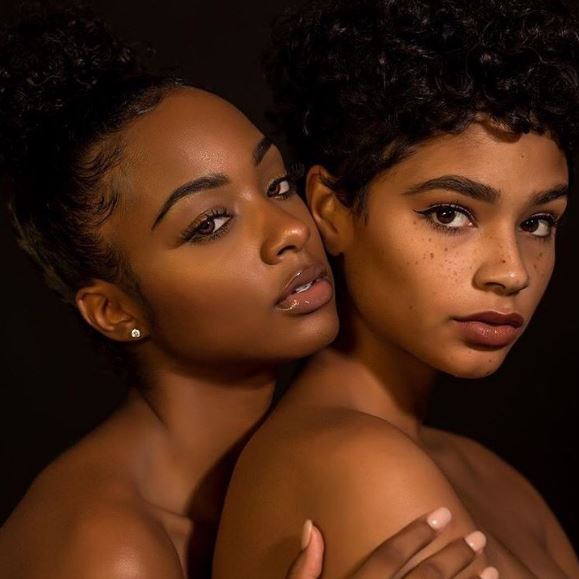 LGBT HealthLink, 5/22/2018
CDC Releases Resources on Trans Folks & HIV
The CDC launched a new webpage and fact sheet on the risk of HIV in the transgender community as part of their recognition of National HIV Testing Day. The fact sheet notes that of the 2351 transgender people who received an HIV diagnosis between 2009 and 2014, half lived in the South and 15% were transgender men – an often overlooked group in HIV prevention.
Sexual Health of Queer African American Women
A study of sexual minority African American women in the South found that depressive symptoms, past incarceration, and intimate partner violence were all associated with sexually transmitted infection history. Researchers, who also looked at issues like alcohol and drug use during sexual encounters, recommend that providers address psychological stressors and STI risk in this population.
Evidence of Cardiovascular, Respiratory Disparities
A review of research found evidence of higher mortality rates relating to cardiovascular and respiratory disease among same-sex cohabiting women compared to opposite-sex cohabiting peers, and higher rates of asthma among sexual minority women compared to heterosexual peers. Researchers say more data collection is needed in large surveys to help confirm these disparities (which unfortunately make sense given high rates of tobacco use by LGBT people).
Pacific Wave of Conversion Therapy Bans
Hawaii became the 12th state to ban the practice of conversion therapy for minors, which has been discredited and condemned by major psychological and pediatric organizations. Meanwhile, the California Assembly passed a bill that would classify this therapy – which seeks to change a person's sexual orientation or gender identity – as a fraudulent business practice.
Parental Problems Tied to Poor Sleep
Researchers found that sexual minorities have worse sleep than do heterosexual individuals, and that a big part of the reason might be strained relationships with parents when compared to their heterosexual peers. Teen Vogue also reported on the study, and noted that minority stress and discrimination against queer people has already been attributed to other disparities they face.
London Calling… for an LGBT Center
In news from across the pond, Pink News reported that plans are underway to open a new LGBT center in London, largely to fill what is perceived as a gap in physical and mental healthcare for queer folks. It hopes to offer support groups, intergenerational contact, and other activities to improve wellbeing. Many stateside centers offer highly-needed services just like these.
Docs Dropping the Ball on PrEP?
Researchers found that among patients who were looking for PrEP (the HIV prevention treatment) at an infectious disease clinic in Missouri, 48% of those who had a primary care doctor had asked to be prescribed PrEP but were not, with many doctors saying it was specialty care. Researchers say this represents a missed opportunity for primary care doctors to help prevent HIV transmission.
Finding PrEP Made Easy
Speaking of PrEP: the CDC announced a partnership between its National Prevention Information Network and Emory University, in which NPIN is now maintaining a national PrEP locator to help folks find providers who can prescribe the treatment. It also helps users to know if they might be able to get assistance or insurance coverage with the 1,800 providers who are currently listed.
Putting the "T" in Telehealth
NPR reported on how telehealth – in which people can "attend" doctor's appointments remotely using webcams – is improving access to transgender-competent healthcare. It might be especially useful for transgender people outside of urban areas, many of whom report having to travel long distance to find a trans-friendly doctor, and at least one LGBT-specific service has already begun.
Limited Leave for LGBTQ People of Color
HRC published a report on the 1.8 million LGBT people of color in the U.S. workforce, and how (due to intersectional discrimination) they struggle to get time off to care for themselves and their families. For example, 71% of those surveyed said that they did not have the resources to be able to take time off without pay, and 27% feared discrimination if they requested medical or family leave.
NPs Want Trans Training
Researchers found in a study of nurse practitioners (NPs) in the northeastern U.S. that many fear gaps in their knowledge of transgender-related care will prevent them from delivering quality services. Many noted that their nursing curriculum had not included sufficient information on transgender individuals, and that options were also limited in continuing education courses.
Trans Wellness Center Set to Open
LGBTQ Nation reported that six organizations who serve transgender individuals in Los Angeles, including the LA LGBT Center, are joining together to open a new Trans Wellness Center in the city. The project is funded with a one million dollar grant from the LA County Department of Public Health, and will help folks access healthcare, housing, jobs, and legal services.