#LGBTWellness News: Ready, Set, PrEP!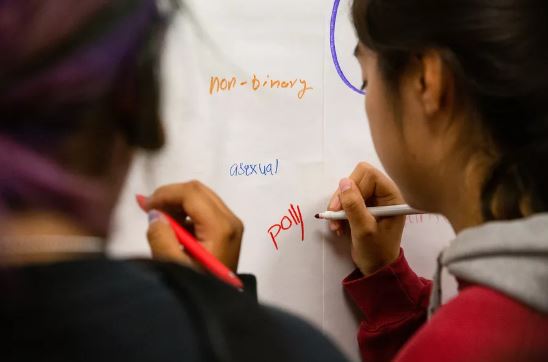 LGBT HealthLink, 12/16/2019
Now you can HEAR your Weekly Wellness Roundup, too! Listen to our weekly podcast here: https://apple.co/2lzs5Ti or where ever you podcast.
Ready, Set, PrEP to Launch
The U.S. Department of Health and Human Services announced that a landmark program is launching to provide access to PrEP nationwide. The initiative, titled Ready, Set, PrEP, will make HIV prevention medicine available for free at 21,000 pharmacies or by mail order. Costs have been a major barrier to higher uptake of PrEP, especially among LGBT people of color.
HIV Infections Remained Stagnant
Relatedly, the CDC found that the number of new HIV infections per year remained statistically unchanged between 2013 (with 38,500 new infections) and 2017 (with 37,500), with researchers saying that more needs to be done to meet the goal of ending the epidemic in ten years. Only 18.1% of those with indicators for using PrEP to prevent HIV were currently taking it.
Novel Study on Alzheimer's and Decision-making
Regenstrief Institute announced a new study that will delve into the wellbeing of LGBT adults with Alzheimer's and specifically the challenges facing their surrogate decision-makers. They note that in addition to facing discrimination which surrogates must help them navigate, LGBT older adults are more likely to live alone and not have children, factors which likely complicate care and decision-making for LGBT folks with Alzheimer's.
High Interest, Lower Use of LGBT Clinics
Researchers found that only 13% of sexual minority adults have utilized an LGBT-specific healthcare clinic, with proximity to such a facility among the main factors for whether or not someone has done so. Additionally, 52% of LGB people expressed interest in utilizing an LGBT clinic in the future, demonstrating an unmet demand for queer health services.
Family Support Associated with Lower Bullying
A UK study found that having a supportive family was associated with reduced likelihood of being bullied for sexual minority youth, with a 25.6% decreased likelihood among young women and a 31% reduction among young men. Coming from a supportive family was also associated with less workplace bullying, but at lower 4.6% and 12.5% risk reduction for LGB women and men, respectively.
California Advances Inclusive Health Ed
Vox reported on California's implementation of a recent law requiring LGBT-inclusive health education at schools, with students exploring topics like LGBT identities and inclusion. They say the change has been controversial, even in a generally LGBT-friendly state, and note that only 17 states even require sexual health education to be medically-accurate, much less inclusive.