#LGBTWellness News Celebrates World Cup Soccer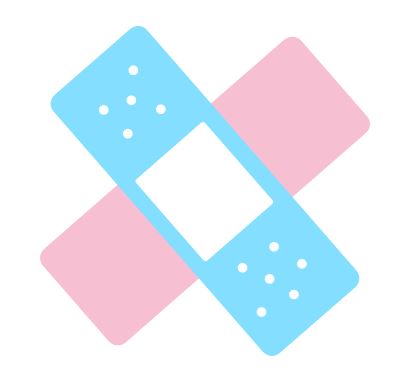 LGBT HealthLink, 7/15/2019
Queer Community Scores at World Cup
NBC News reported on the impact of more "out" lesbian women in this year's Women's World Cup, in which the U.S. team alone has five out players as well as a lesbian coach. In total, the number of queer participants doubled from the 2015 to 2019 Cup . Experts say that this visibility is important for queer youth, who still have few role models in athletics and of whom only 24% play a sport, compared to 68% of youth overall.
More than 8 in 10 Trans Youth Bullied
Researchers found that 86.5% of transgender and nonbinary youth aged 16-25 had experienced bullying, and that the most common setting for this treatment was in school. Transgender and nonbinary youth who were assigned female at birth were more likely than those who were assigned male at birth to experience bullying, which had significant mental health effects.
HIV-HPV Data Inconclusive
A study explored the intersection between HIV and HPV, in which people living with HIV are at higher risk for HPV as well as for the cancers that HPV can cause. Unfortunately, the report found that evidence is inconclusive on how best to provide HPV vaccination to people living with HIV, and concludes that clinical studies testing various vaccine regimes are needed.
Queering STEM
Scientific American explored how to tackle unconscious bias towards LGBT folks in science and technology (STEM) fields, which are critical in addressing LGBT health disparities. The article cites studies finding that LGBT people are underrepresented in STEM jobs and as research grantees, and that 70% of out STEM faculty report being uncomfortable in their environment.
School Hopes to Be Leader in South
Texas A&M announced that they will try to be the first institution in Texas to formally incorporate an LGBT health curriculum into its health degrees, an initiative led by its new Center for LGBT Health Education. The university said that given the high level of disparities facing the community, more is needed than just isolated research and sharing of best practices.
Best Practices for Improving Trans Care
A new study reviewed best practices on providing care for transgender patients, including providing hormone therapy, understanding options for surgery, and inclusively collecting data on gender identity in medial records. The lead author said that increasing competency widely in the medical field will reduce the need for transgender people to need highly specialized providers.
Beware of This Cancer Myth
BBC reported on what health experts are saying is a "dangerous myth" – that sexual minority women are not at risk for cervical cancer and do not need to get tested. The British healthcare system is warning women to get tested after a survey found that 29% of queer women falsely felt they were at reduced or no risk for the disease, which also impacts transgender and nonbinary people with cervixes.
More Than Half Haven't Been Tested
The CDC recognized National HIV Testing Day with a theme entitled "Doing It My Way" that highlighted personal motivations for getting tested and options for doing so, including the growingly popular option of home testing. They also released a study finding that 60% of the population has never had an HIV test, and that 70% of those at higher risk had not had a test within the past year.
Parent-child Talks Are Complicated
A new study examined the experiences of gay and bisexual young men in talking about their identities and sexual health with their parents. The study found that even when parents tried to have affirming discussions, they were complicated by factors like siblings, the media, and religion.
LGBT Report Updated
LGBT organizations led by Movement Advancement Project published a second edition of the report, Understanding Issues Facing LGBT People in the U.S., to coincide with the 50th anniversary of the Stonewall riots. They share that not only do LGBT people score lower on an overall wellbeing index than do others (average score of 58 versus 62, respectively), but they score even lower on factors including physical health (26 versus 33).
How We Can Address Disparities
Futurity published an interview with Professor Julia Raifman, a leading LGBT health researcher, on how disparities in the community can best be addressed, including by addressing discrimination as an underlying cause for many health problems. Raifman says that increasing data on LGBT disparities inspired her to get involved in this work
Do you want to inspire researchers and reduce inequities, too? Check out the All of Us initiative, with which LGBT HealthLink is proud to serve as a partner, and help contribute to a groundbreaking effort to increase health data on our communities.
Improving Women's Health by Reforming Healthcare
Center for American Progress published a report on how reforming the payment and delivery system in the U.S. healthcare market could improve health outcomes for women. This includes sexual and gender minority women, who they note may especially benefit due to higher needs for mental healthcare in particular, and their increased likelihood of facing discrimination.