#LGBTWellness News: Bullying Our Seniors?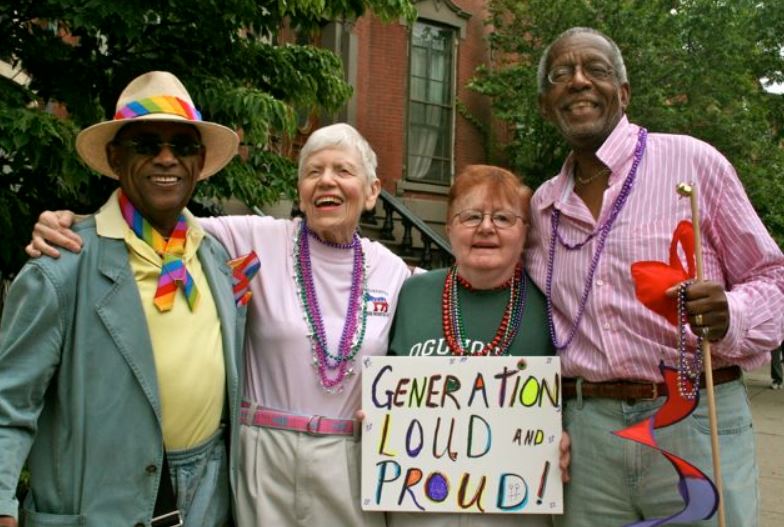 LGBT HealthLink, 2/26/2018
LGBT Seniors Facing Bullying?
Yahoo reported on a lawsuit being brought against a senior living facility, where a lesbian resident says she was repeatedly bullied because of her sexual orientation during her three years in the facility, including with verbal slurs and physical attacks. The report says that anti-LGBT bullying may not be uncommon in the confinement of such retirement facilities.
The Health of Trans Teens
A study of Minnesota data found that transgender and nonbinary youth reported poorer overall health, less preventive care use, and more visits to the nurse than did their cisgender (or non-transgender) peers. The results also suggested that the degree to which one's gender presentation was perceived as congruent with one's sex assigned at birth is related to health outcomes.
LGBT Caregivers are Younger, More Strained
Researchers examined the composition and experiences of LGBT caregivers nationwide, and found that when compared to non-LGBT caregivers, they were younger on average and more ethnically and racially diverse. When controlling for other factors, they were also more likely to be financially strained and to face poorer health and greater emotional stress.
School, Centers Progress on Mental Health
The University of Southern California launched a new initiative focused on researching LGBT mental health, including the particular challenges and needs of queer people of color. Meanwhile, CenterLink and the Johnson Family Foundation announced an effort to bring innovative mental health services to LGBT community centers across the U.S. and Canada.
Racial Disparities Mark HIV Treatment
The CDC found that Black individuals living with HIV were less likely than White or Latinx individuals to have sustained viral suppression, regardless of whether transmission occurred through same-sex sexual contact (the most common means) or something else. The results mean that race continues to be a major factor in not only transmission, but also treatment, of HIV.
State Advances Competency Trainings
KTUU reported that Alaska is working to address what is a national phenomenon: LGBT people being less likely to get diagnosed early for cancer, partially out of avoidance of (or poor treatment in) the doctor's office. In response, Alaska is advancing competency trainings for oncology practices to learn how to be more welcoming and understanding of LGBT patients.
Breaking News in Trans Parenthood
Researchers published a case study in which a 30-year-old transgender woman was able to successfully breastfeed her child for a period of six weeks, in what is thought to be the first such report published in medical literature. News sources such as the Guardian covered the story as a groundbreaking moment in transgender healthcare and a sign of potential advancements to come.
Truth Hurts on LGBT Tobacco Use
Truth Initiative published a new factsheet on smoking in the LGBT community, which highlights the disparities that LGB and especially T people face, and also speaks to some of the history of tobacco companies targeting the community. The document also notes that while smoking among youth has dropped in general, LGBT youth have not seen the same gains as have others.
Queer Men Lack Info on HPV Vaccine
A study examined in-depth interviews with 15 queer men living with HIV and found that they had largely not even considered getting vaccinated for HPV, despite the risks that HPV poses for people living with HIV. Many of those interviewed, cited the lack of a doctor's recommendation and their belief that the vaccine was only for women as their reasons for not getting vaccinated.
Psychiatry Group Condemns "Conversion"
Human Rights Campaign (HRC) reported on a new policy from the American Academy of Child and Adolescent Psychiatry that condemns so-called "conversion therapy" of LGBT young people, and notes that in addition to not helping patients, the practice has the potential to deal substantial harm. HRC also reports that conversion therapy bans have been proposed this year in several states and U.S. Congress.
Findings on Diabetes risk factors and Orientation
Researchers found that gay and bisexual men were more likely than heterosexual men to report a lifetime diabetes diagnosis. Similarly, the study found that queer women were more likely than heterosexual women to report a higher body mass index. Accordingly, concluding findings of the research report that sexual minorities may be at an increased risk for diabetes than their heterosexual peers.
Snuffing Out Smoking from TX to PA
Dallas Voice reported on how Dallas Pride's history of refusing tobacco companies as advertisers, and local bans on smoking in bars, may help to curb LGBT individuals smoking trends locally in spite of national studies showing LGBT people smoke more than others. In addition, LGBT HealthLink, a program of CenterLink, also reported on how LGBT centers in Pennsylvania are taking novel steps to reduce smoking in their communities.