#LGBTWellness News – Holiday Weekend Edition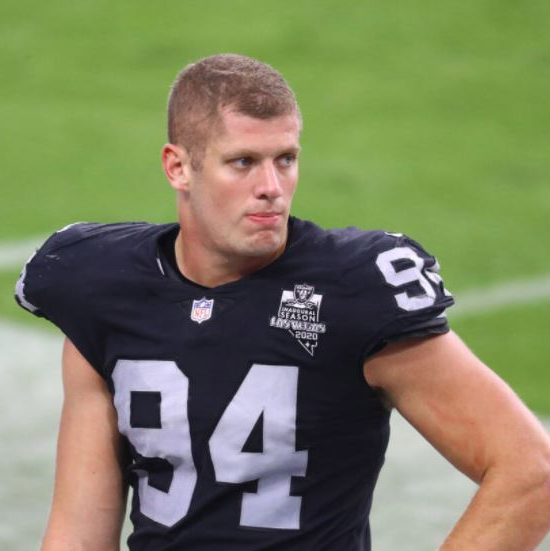 LGBT HealthLink, 7/2/2021
LISTEN to our Weekly Wellness Roundup podcast! Subscribe here: https://bit.ly/LGBTWellnessPodcast or where ever you podcast.
Homophobia is Stressful
A new study found that exposure to homophobia among LGB folks was associated with stress-related symptoms such as increased heart rate and blood pressure. The study matched LGB people with partners who were to interview and assess them, with half of the interviewers displaying homophobic attitudes and the other half not. The LGB people with the apparently homophobic interviewers showed symptoms of stress, demonstrating the real-time effect of stigma.
Athletes Come Out
Gay City News reported on NFL player Carl Nassib becoming the first openly gay, active player in professional football. In addition to marking a milestone in LGBT inclusion in sports, Nassib's announcement was accompanied with a $100,000 donation in support of LGBT youth mental health. In other sports news, Sports Illustrated reported that New Zealand weightlifter Laurel Hubbard would become the first transgender Olympian this summer.
LGBT Folks in STEM
NIH published a report on the experiences of LGBT people in science and related fields (STEM), in which various studies have shown higher levels of harassment and fewer career opportunities for LGBT individuals. A large portion of LGBT scientists are not fully out at work, which compounds the issue by lowering visibility. They recommend steps such as education, inclusive policies, and mentoring initiatives to make STEM fields more inclusive of LGBT employees – which could help make scientific work itself more inclusive of LGBT issues.
VA to Up Trans Care
The New York Times reported that the VA will explore how to offer gender-affirming surgery to transgender veterans, ending an exclusion from such care that is currently part of its policies. There are an estimated 134,000 transgender veterans, according to advocates, although the VA estimates only about 4,000 would seek gender-affirming care if offered. Health experts now view such care as being medically-necessary and offering many benefits to trans individuals who want it.
ACEs and Smoking
Researchers examined the link between adverse childhood events (ACEs) and using cigarettes or e-cigarettes among LGBT youth. They found that students in general were more likely to use these tobacco products the more ACEs they reported, while LGBT youth who had been exposed to ACEs had significantly-higher cigarette use in the past month compared to others.
Supporting LGBT Refugees
Center for American Progress published a report on how to make the refugee resettlement program more LGBT inclusive. Their recommendations include collecting voluntary data so that the experiences of LGBT refugees can be better understood; allowing unmarried LGBT couples to resettle together; and invest in LGBT resettlement programs, given the unique needs and supports LGBT refugees likely face.
"X" Marks the Spot in NY
Reuters reported that the New York state legislature has passed a bill allowing a nonbinary "X" marker on state driver's licenses, joining several other jurisdictions in doing so – and just in time for Pride Month. "X" markers help nonbinary people by not having to pick a male or female marker, and are also sometimes used by transgender and intersex individuals. IDs, in turn, are essential for accessing services and avoid discrimination and violence during ID checks.
Neighborhood Cohesion & Sexual Risk
A study of Black sexual minority men in the South found that those who perceived lower levels of neighborhood social cohesion had higher use of sexual risk factors including alcohol use before or during sex and condomless sex with casual partners. Religious beliefs and practices also made a difference in some of these factors. The authors suggest that neighborhood factors and mobilization be considered in addressing HIV.
Trans Folks in South Face Challenges
Elsewhere in Southern news, NBC News reported on the issues facing trans people there. Half of the violent deaths of transgender people this year have happened in the South, and advocates believe this is explained by a lack of antidiscrimination protections, anti-LGBT legislation, poverty, and more. Trans people of color have also been coming together throughout the region to support each other including with essentials such as stable housing.
Online Interactions & Youth Health
A study found that among sexual minority young adults, exposure to heterosexism online was linked to health, with heightened expectations of rejection causing health impacts when such exposures occurred. The association between online heterosexism and mental health was stronger among young adults than were in-person encounters with heterosexism, which was not the case for their older sexual minority peers. The results suggest the need for coping and confrontation strageies for young queer adults navigating virtual spaces.
Evaluating LGBT MD Curricula
A team at Boston University studied what medical students should know about LGBT health and developed a curriculum assessment tool. Medical schools can use the tool to assess what they are getting right about LGBT health education and what they still need to improve. Such education is a recent addition in most medical schools, and curricula (including the amount of time devoted to the topic) vary widely.
Blinken Urges Inclusion
The AP reported that the U.S. Secretary of State has urged world leaders to guarantee HIV services to the LGBT communities in their countries, as well as to other populations that face a disparate impact of the virus. Secretary Blinken argued that global HIV goals cannot be reached if the most affected populations do not have their human rights recognized and are not legally protected from discrimination.