#LGBTWellness News – And a Podcast, Too!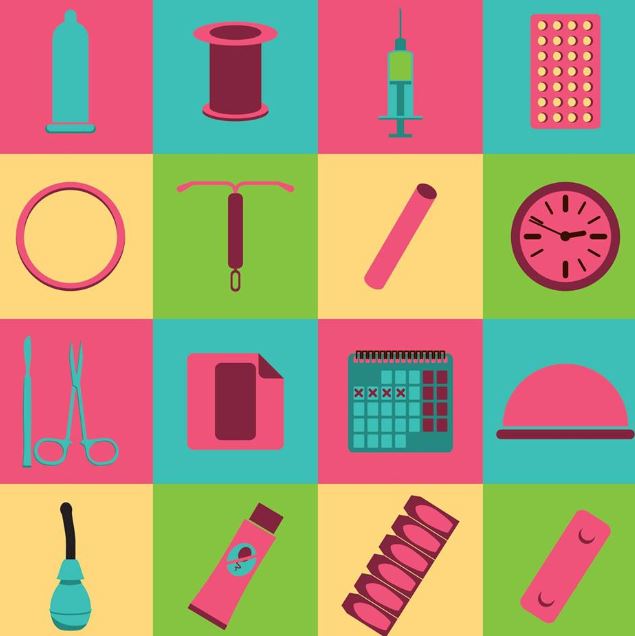 LGBT HealthLink, 8/8/2019
Now you can HEAR your Weekly Wellness Roundup, too! Listen to our weekly podcast here: https://spoti.fi/2OqsIN1
LGBT People with Disabilities
Movement Advance Project marked the 29th anniversary of the Americans with Disabilities Act by sharing a report on LGBT people with disabilities. They estimate that 3 to 5 million LGBT people in the U.S. have disabilities, and explore the challenges this population has in accessing healthcare, education, jobs, and even LGBT spaces.
Peer-to-peer Intervention Connects to Care
An NIH-funded study found that HIV treatment services for same gender-loving men and transgender women who are not currently connected with care, can increase engagement in medical care. The study used peer-to-peer recruitment of people living with HIV with unsuppressed viral loads. Most, 91% of participants were retained in care after 12 months, by which time almost half had reached viral suppression.
Neurologist Readiness for LGBT Patients
Neurology Today reported on a survey of members of the American Academy of Neurology, which found that more than 8 in 10 neurologists (84%) said they know that LGBT people face health disparities. However, only one-third said they would tailor care for LGBT people, despite what the study's author says are clear links between LGBT identities and neurological conditions.
Health Centers Release Data
Fenway Institute published a study of LGBT patients of health centers, which have just begun to report on sexual orientation and gender identity. Less than 4% (3.7%) of patients identified as a sexual minority and 0.4% identified as transgender, but data was missing from more than half of patients. The missing data seemed to highlight the importance of health centers creating welcoming environments and having culturally competent staff.
Research for All of Us
On the subject of increasing data, the All of Us campaign uploaded new videos encouraging folks to sign up to participate in this nationwide effort to collect inclusive health data. These include a new video on the benefits of participating in All of Us. The campaign has been conducting heavy outreach to the LGBT community, who have often been left out of research.
LGBT Adults Face Cognitive Decline with Aging
Researchers found that LGBT adults are at higher risk for cognitive decline than were their non-LGBT peers, in a new study reported at an international Alzheimer's conference. The study of over 44,000 adults found that 14% of LGBT folks aged 45-plus had significant cognitive decline, compared to 10% of non-LGBT individuals. While the source of this disparity is unknown, it may be due to factors like stress, depression, and reduced healthcare access.
Birth Control for Trans and Nonbinary Folks
Vogue published a guide to accessing and understanding birth control for transgender and nonbinary folks. Among their tips: you deserve a knowledgeable and affirming provider, even if they're hard to find; being on hormones does not mean that you can stop taking birth control if you wish to avoid pregnancy; and ask for the help you need in the process.
Progress Report on Inclusive Data
The Nation's Health reported on the progress of the All of Us campaign, a nationwide effort to improve health data on underrepresented communities, that recently marked its one-year anniversary. So far, over 192,000 people have started the process of signing up; the campaign's goal is 1 million. The campaign includes an LGBT-focused component, in which LGBT HealthLink, a program of CenterLink, serves a partner in increasing LGBT health data.
Understanding Risks Post-HPV Vaccine
A new study found that queer young men who are living with HIV generally had appropriate risk assumptions after getting a first round vaccination for HPV. On average, they understood that the HPV vaccine reduced their risk for that particular virus, while not reducing the risk for other STIs or the need to use condoms, although some still needed further education.
LGBT-focused Addiction Programs Nearly Nonexistent
Behavioral Healthcare Executive published an interview with the board president of NALGAP, the Association of LGBT Addiction Professionals and Their Allies. They discuss that while 854 recovery agencies nationwide claim they have LGBT programming, only 62 actually did offer such programs upon investigation, suggesting a huge gap in truly affirming and tailored care.
New Guide Promotes Cervical Cancer Screening
The Fenway Institute published a guide to promoting cervical cancer screening among transgender men and other transmasculine individuals. They note that while the vast majority of transgender men are still at risk for cervical cancer, far fewer receive a Pap test than do their cisgender female peers. The report explains that low levels of provider knowledge and patient comfort help to explain the disparity, which can be reversed with education.
Coming Soon: Inclusive Filters?
Prevention.com shared a newly-launched campaign to get websites that commonly connect people to healthcare providers – like ZocDoc and Yelp – to offer a button or filter to show LGBT-inclusive providers. The author says that LGBT people have different health risks and needs, and that their health and wellbeing depend on them finding a competent provider.