LGBTQ Wellness: It's All About The Data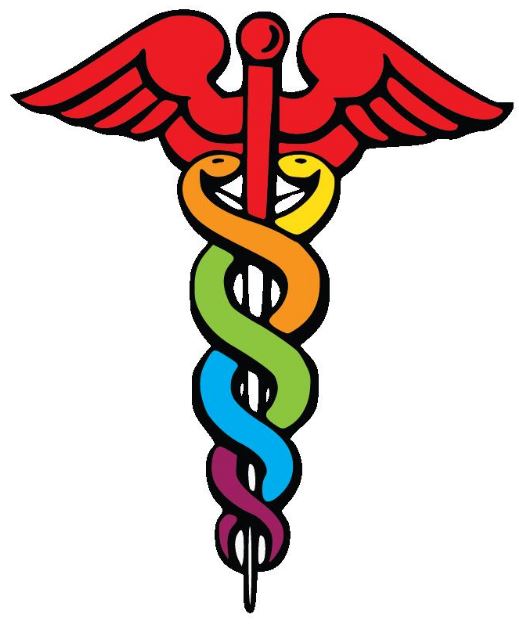 LGBT HealthLink, 6/6/2017
Advocates Ask for LGBT Data
LGBT Health published an op-ed on the importance of collecting sexual orientation and gender identity data in public health surveys and in clinical settings. The Trump administration has recently rolled back such efforts, which had until this year been making progress. The authors warn that without data, LGBT disparities in things like tobacco use and cancer rates are hidden.
Hawaii Reports on Queer Youth Health
Speaking of data, the state of Hawaii released a report on the health disparities of LGBT youth in the Aloha State. Among other things, the report found that LGB youth smoked at a whopping three times the rate of heterosexual students, that 87 percent of queer students did not meet national guidelines for physical activity, and 80 percent did not eat enough fruits and vegetables.
New Data on the Trans Suicide Crisis
A review of scientific literature on suicidality in the transgender community found that, on average, 29 percent of those studied had attempted suicide during their lifetime and 55 percent had ideated about suicide – including 51 percent who had had such thoughts just within the past year. While ideation was most common among trans women, attempts were more common with trans men.
If you are in crisis, talk to someone who can help, like the Trans Lifeline.
Queer Youth Get E-Cig Head Start
A study of Texas college students found that queer and transgender e-cigarette users started "vaping" 1.34 years earlier than heterosexual young adults, whereas other LGB e-cig users started around the same time as heterosexual students. Additionally, bisexual youth who used smokeless tobacco were found to start 3.66 years earlier than heterosexual youth.
Few Doctors Discuss HPV and Orientation
A study of Florida physicians found that only 13.6 percent routinely discussed both the HPV vaccine and sexual orientation with male patients in their early twenties – an age at which queer men are encouraged to get vaccinated, due to their heightened risk. Almost one in four doctors weren't discussing either topic with patients, thus missing out on advising queer men on the vaccine.
DOJ Signals Abandonment of Trans Protections
The Washington Blade reported that the federal government may be about to end a regulation, resulting from the Affordable Care Act, that bans discrimination against transgender people in healthcare. The regulation was challenged in court by a religious group, and the Department of Justice – tasked with defending the rule – has instead asked the court for time to reconsider it.
Study Explores GSAs and Queer Health
A study explored what made members of high school gay-straight alliances in Massachusetts more likely to discuss health topics with their groups. Among the findings: youth who were more involved in advocacy, and those who sought out more resources and information from the group, were more likely to talk about topics like substance use and mental and sexual health.
Funeral Home Refuses Cremation of Gay Man
CNN reported that a Mississippi funeral home canceled plans to cremate the partner of an 82-year-old man after discovering he was gay, forcing the grieving spouse to cancel a planned memorial service and experience distress. Because there is no national law prohibiting LGBT discrimination, nor a Mississippi state law, the widower's legal options are limited.
LGBT Centers Under Threat
Mic reported on a wave of violence and vandalism that has been hitting LGBT community centers and advocacy organizations, threatening what in many areas are a uniquely safe space for queer individuals. A center in Oklahoma has received support from local Muslim and Jewish leaders, as well as the chief of police, after being attacked by gunfire earlier this year.
These Queer Women Are More at Risk for HPV
Researchers found that 53 percent of queer women in a national sample had HPV, with 37 percent having a high-risk type more likely to cause cancer. Queer women with more sexual partners, younger women, and un-partnered women were more likely to have high-risk HPV. And another study explored the relative likelihood of sexual minorities to get vaccinated, something recommended to most queer folks through their mid-20s.
What We Know About Trans Folks & Cancer
Researchers published a detailed review of the existing literature on cancer in the transgender community, which – while limited by a lack of comprehensive studies or centralized data collection – nonetheless sheds light on possible disparities and needs for screening.
New Facts Released on HIV
The CDC published new fact sheets on HIV in the transgender community and among youth, showing not only the high rates of HIV in the LGBT community generally, but also disparities within the community. For example, among all transgender people, African Americans have large HIV disparities, and Latino transgender women also have a disparate rate versus non-Latino whites.