LGBT Folks Brace for Evictions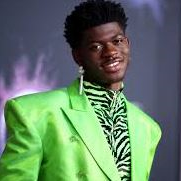 LGBT HealthLink, 10/1/2021
LGBT Folks Brace for Evictions
NBC News reported on a new study finding that 19% of LGBT people are currently behind on their rent, slightly more than the 14% of non-LGBT people who say the same – a startling fact as eviction moratoriums put in place during the COVID-19 pandemic come to an end. LGBT people, especially LGBT people of color, are more likely than others to rent rather than own their home, meaning they are more likely to be impacted by the issue in the coming months. LGBT people of color were more likely than their white LGBT peers, and non-LGBT people of color, to say they were behind on rent and feared eviction within the next two months.
Research on Trans Youth and Cis Siblings
Urology Times shared new research that compared transgender youth to their cisgender sibilings, and found that the former faced significant mental health disparities. For example, the transgender youth included in the study were more than five times more likely to have received a mental health diagnosis and were also more likely (although not to that extent) to utilize mental health services and be on related medications. They also found that most transgender youth started pharmaceutical gender-affirming care once they hit age 18, which researchers said said could indicate limited parental support.
Lil Nas X Receives Award
The AP reported that Lil Nas X has been honored by the Trevor Project, an LGBT organization focused on youth suicide prevention. They cite the artist's openness about his challenges with coming out and mental health, as well as his advocacy for LGBT issues, as the rationale for Lil Nas X receiving their first-ever Suicide Prevention Advocate of the Year award. The Trevor Project's most recent survey found that more than four in 10 LGBT youth had seriously considered suicide within the past year, framing mental health as a key issue facing the community.
HIV Vaccine Fails
Medscape reported on a recent trial on an HIV vaccine that sadly failed to produce results, even as interest in a potential vaccine has increased since the development of COVID-19 vaccines last year. Heavily funded developers of COVID-19 vaccines did in just months what has not been done in 40 years of HIV history, and even as this trial failed, another began. Still, some suggest a renewed focus on proven prevention methods, such as PrEP, is needed while the potentially far-off solution of an HIV vaccine is being sought.
Exploring Facial Masculinization
LGBT Health published research on facial masculinization options for transgender men, a topic that researchers say is less commonly discussed than facial feminization for transgender women but that offers similar benefits. These, research suggests, include mental health benefits but also increased social acceptance and therefore less discrimination and victimization. In addition to summarizing the various procedures available, the article also discusses the growing options for insurance coverage of such treatment and strategies for providers to contribute to advocacy around broader acceptance and coverage of gender-affirming care.
State Insurance Lawsuit to Proceed
On the subject of insurance, Reuters reported that an appeals court will allow a case to proceed against North Carolina's State Health Plan, which decided in 2018 to exclude all types of gender-affirming care, including counseling, from its coverage. While states sometimes enjoy immunity from such challenges, the court ruled that the state had waived such privileges by accepting federal funds to bolster the health plan. Trans health advocates will still have to proceed and prove the case violates the antidiscrimination provision of the Affordable Care Act, which has increasingly been seen to include LGBT related discrimination.