LGBT Centers Create Virtual Oases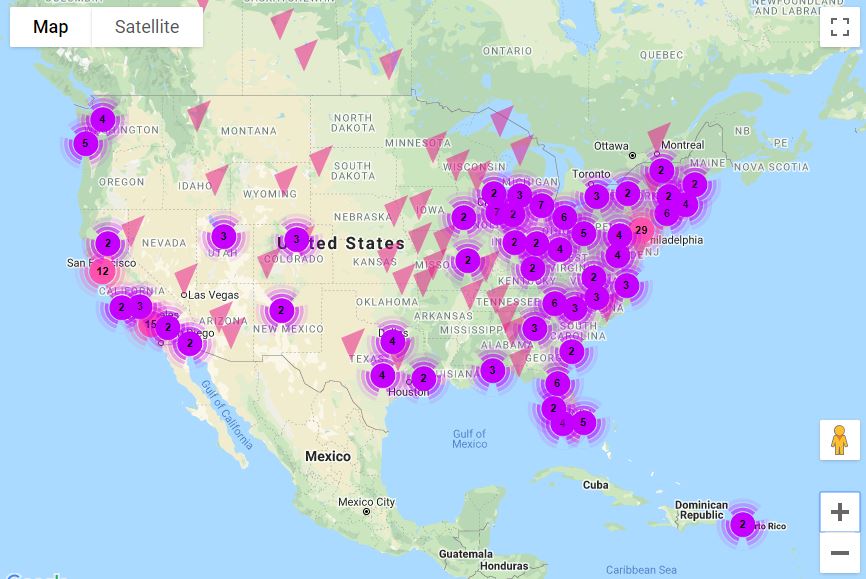 LGBT HealthLink, 4/10/2020
LGBT Centers Create Virtual Oases
Bay Area Reporter examined how LGBT centers are still working to build community and offer essential services, even as many have shut their doors to prevent the spread of COVID-19. With few options to connect to other LGBT folks (or people in general), the centers and their clients say that virtual support groups, telehealth therapy sessions, and simple phone calls to check in are more important now than ever. Find an LGBT center near you using CenterLink's directory.
Report on COVID-19 and LGBT Communities
Fenway Health published a report on special considerations for LGBT people, as well as people living with HIV, with respect to COVID-19. They note that LGBT people are more likely to have a history of conditions such as cancer, tobacco use, and HIV that could make them more susceptible to COVID-19 infection and complications. They also say that the social isolation many are practicing could have a negative mental health impact on LGBT folks, many of whom already struggle to find community.
Substance Use Varies Among LGBT Populations
Researchers found (using data from the PRIDE Study) that 51% of LGBT folks binge drank, 39.8% used marijuana, and 19.7% used other drugs within the past year. However, there were big differences between subgroups. For example, asexual individuals had lower rates of binge drinking and marijuana use, while queer participants had higher use of marijuana, than the baseline (lesbian women). The results show that substance use issues vary significantly by subgroup within the LGBT community.
HIV Conferences Carrying On, Online
AIDS 2020 announced that its 23rd annual conference, scheduled to happen in San Francisco in July, would be modified into a virtual event due to the prohibition on large events, as the COVID-19 pandemic continues. Meanwhile, the HIV 2020 conference scheduled to take place in Mexico has been canceled but is also pursuing online options. Both noted the importance of addressing COVID-19 among people living with HIV, who may be at higher risk for COVID-19 related health problems.
Senators Call for End to Blood Ban
Washington Blade reported on a letter issued by six senators that called for an end to the ban on gay and bisexual men giving blood unless they have been celibate for at least a year. Experts say that the U.S. is on the verge of a blood shortage, as the COVID-19 pandemic has reduced donations and the health system is flooded with patients. The letter says that the ban contributes to this shortage – as well as to stigma.
HIV Resources Galore
The CDC published an online toolkit for its Let's End HIV Together campaign. It includes images and sample text on topics like stigma, testing, and PrEP. Meanwhile, in addition to FAQs released by the CDC on COVID-19 concerns for people living with HIV, the government also published FAQs for Ryan White Programs while HHS released interim guidance for serving people living with HIV during the pandemic.