Know Your Status – #LGBTWellness News on 30th Annual World AIDS Day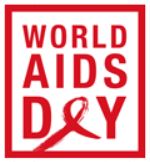 LGBT HealthLink, 12/11/2018
In recognition of December 1 as the 30th annual World AIDS Day, we bring you a special edition of the Roundup focused on HIV. You can learn more about Worlds AIDS Day and this year's campaign, "Rock the Ribbon," at the event's official website.
What You Can Do
CNN reported on World AIDS Day with five things that individuals can do to help make a difference on ending the HIV epidemic. Their ideas: know your status so you can get treatment if necessary; combat the stigma that persists against people living with HIV; educate yourself about prevention and then help educate others; and be an ally, or even donate to a good cause.
36.9 Million Living with HIV
UNAIDS published a new fact sheet in honor of World AIDS Day with the latest figures on the epidemic. They report that as of 2017, there were 36.9 million people living with HIV, 9.4 million of whom did not know their status. While treatment options for HIV have improved markedly for those who can afford them, there were still a shocking 940,000 AIDS-related deaths last year, highlighting the inequity of the epidemic worldwide.
Substance Use and PrEP
A study found that queer men who use substances were equally likely as men who do not use substances to stay adherent to PrEP, the HIV prevention treatment. The study rebuts the notion that people who use substances might not be able to adhere to PrEP, which needs to be taken daily to have its maximum prevention effect.
140 Characters to Fight HIV
Researchers analyzed tweets posted on Twitter regarding World AIDS Day in 2014 and 2015, and found many key themes around HIV as a human rights issue and the need to end the epidemic, though some decreased from 2014 to 2015. The authors conclude that Twitter is a cost-effective way of spreading knowledge and building hope that the epidemic can really end.
Relationship Between HIV and Race
The Root published an op-ed on the staggering racial disparities that mark the HIV epidemic in America, in which nearly half of new diagnoses are among Black men (47% from 2011-2015). The author argues that the stigma around HIV exacerbates the situation, and calls on readers to help reduce stigma, get tested, and have honest conversations with partners.
PrEP's Potential Grows
Mosaic explored the effect that PrEP is having on HIV prevention and control, including weighing the claim that PrEP is actually harming sexual health by enabling riskier sexual behavior. The author contends that the scientific evidence is increasingly supporting PrEP, and points to factors like increased connection to the health system (and the STI testing that comes with getting PrEP prescribed) may be providing benefits beyond just what the pill itself offers.
While studies have found that Black sexual minority men are over four times as likely as White sexual minority men to be well-suited to take PrEP, and that PrEP is a more effective public health intervention among Black sexual minorities than White sexual minorities, Black men comprise a minority of those who are signing up for PrEP and most are not even aware of the option.