Jazz Jennings Has a Message – and a Mission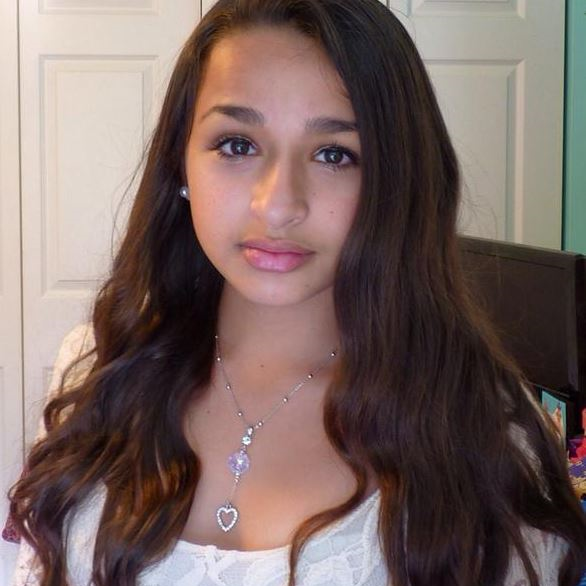 LGBT HealthLink, 7/10/2017
By Corey Prachniak-Rincón, science writer for LGBT HealthLink
With her reality show I Am Jazz kicking off its third season and a half-million Instagram followers to keep entertained, Jazz Jennings is not your typical teen. And as a young, transgender woman in uncertain times, there is no shortage of issues Jennings could draw attention to using her platform.
Given that, it might surprise you that when Jennings took to Instagram on June 20th, it was to discuss an often-overlooked LGBTQ health issue: smoking.
In our interview, Jennings said that after she discussed LGBTQ tobacco use with the nonprofit Truth Initiative, "I knew I had to take part. I feel this is definitely a big problem." As Jennings points out in her video, LGBTQ young adults are about twice as likely to smoke as their peers; LGBT HealthLink has called tobacco "the most serious yet preventable health crisis facing" queer youth.
"I was definitely surprised to hear that LGBTQ youth are nearly twice as likely to use tobacco, and I feel that the reason for that is that a lot of LGBTQ youth don't experience love from their family," or have other forms of support necessary to reject smoking, Jennings said.
"My family has always provided me unconditional love and support," she added, as anyone who has seen her show knows. "They've guided me down a path where I don't have to use tobacco to be myself." Not everyone is so fortunate, and seeing some of her transgender friends use tobacco was what made this project personal for her, she said.
Then again, Jennings knows that the massive smoking rates in the LGBTQ community are not just due to a lack of social support – they are also the result of a targeted campaign by tobacco companies, which continues to this day as Big Tobacco infiltrates LGBTQ community spaces and events.
"It's really not cool that tobacco companies are going to pride events," Jennings said, where she herself is no stranger. And the targeting that Jennings discusses in her video is not just limited to LGBTQ folks; as Truth Initiative's #STOPPROFILING campaign points out, Big Tobacco also not-so-subtly goes after racial minorities and low-income communities, preying on those it feels are susceptible to its messaging.
Jennings believes that the more people know about the tobacco industry's tactics, the more they will be inspired to avoid using tobacco or to quit if they have already started. "Hopefully, they can find that support to quit using tobacco and to see that it's not their fault – that they're being targeted."
For LGBTQ youth who may not have much support from their families, or feel comfortable talking to them about tobacco, Jennings recommends seeking out other resources or people for help. "If you go to the LGBTQ community and talk to someone who's older than you" and who has perhaps quit smoking themselves, "they could really guide you down the right path," she suggested
For its part, Truth Initiative is thrilled to have such a high-profile partner whose voice resonates with youth. "Jazz is the perfect partner to help spread this message and arm youth with the facts about tobacco industry profiling tactics," said Nicole Dorrler, Truth Initiative's Senior Vice President, Marketing. Dorrier added that she hoped Jazz's participation will "empower [youths] to be the generation to end tobacco in every community nationwide," an idea that Jennings found particularly powerful.
Indeed, there have been some positive steps: the federal government has begun to take note of the LGBTQ smoking disparity, and even showed it was taking it seriously with the This Free Life campaign aimed at LGBTQ youth. Some states (even some that might surprise you) have also taken positive steps towards reducing smoking among queer youth.
Jennings hopes that her participation in this campaign will play a small role in the larger fight against tobacco. "Our community is very, very diverse," she said enthusiastically, "and when we look at this video, hopefully we can realize there's so much more to us than using cigarettes."