Interview on Trans Folks' Minority Stress and More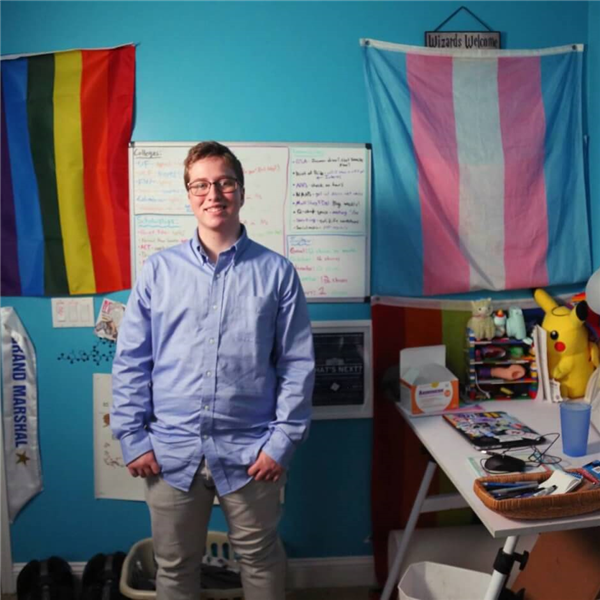 LGBT HealthLink, 1/13/2023
Unpacking Minority Stress on Our Podcast
On this week's podcast version of the Roundup, we speak with Dr. Jae Puckett, whose research on minority stress and mental health among trans and nonbinary people was included in an issue of the Roundup from late 2022. In the conversation, Dr. Puckett discusses the importance of looking at how local support (or lack thereof) for trans people is of increasing importance as many states have taken on anti-trans legislation over the past few years. You can check us out on whatever podcast platform you prefer to hear this interview (and follow our podcast week to week!).
Bi Women, Gay Men Face Hypertension Inequities
tctMD reported on new research finding that hypertension disproportionately impacts gay men and bisexual women, who face about 20% higher risk compared to their heterosexual peers. Additionally, among bisexual women, hypertension is more likely to go untreated. Researchers say that the results "highlight the need for healthcare providers to create affirming clinical settings for LGB people," including by asking patients about their sexual orientation and reaffirming nondiscrimination policies.
Major Care Providers Lag on SOGI Data
Stat published an opinion piece arguing that more data is needed on LGBT individuals, especially in combination with data on race and ethnicity, to better understand care needs. They examined the case of the Moffitt Cancer Center, began collecting sexual orientation data in 2016 and gender identity data in 2017. So far, only 2.5% of patients have self-identified as LGBT, which might be of concern given that it is well below the percent of the population who identifies this well. Nonetheless, as one of few cancer centers collecting this data, it could prove a useful source of information on improving cancer outcomes in the population – and pushing others to collect such data.
Examining ART Differences by Race, Ethnicity
JAMA published a study of over 42,000 people entering HIV care, which found that the probability someone would start ART at the one-month mark did not vary significantly across most racial and ethnic differences. However, the researchers did find that Black and Latinx individuals were less likely than White peers to receive INSTI-containing ART until that became the standard of care later in the study period. The study team said that more research is needed to understand why that was the case, which is important given the major HIV-related disparities facing Black and Latinx individuals in the U.S.
How Schools Can Improve Mental Health
Education Week reported on the challenges facing LGBT students in accessing mental health care at school. Even in the highest-scoring state in the country – Vermont – almost half (45%) of LGBT students could not access the care they wanted, while other states reported rates of up to 72% unable to access services. The article recommends that schools expand not only counseling, but also LGBT-affirming programming like Gender and Sexuality Alliances, as well as implement teacher training, transgender-affirming policies on issues like restroom access, and anti-bullying provisions.
Appeals Court Negates Right to Bathroom Access
Gay City News reported that a federal appeals court overturned a lower court, which had ruled in favor of a transgender boy's right to use the school restroom that matched his gender identity. The lower court said that the Equal Protection Clause of the Constitution and Title IX's prohibitions of sex-based discrimination would apply to the boy's case, which is seemingly in line with the recent Supreme Court decision finding that sex discrimination provisions apply equally to LGBT people. The decision, unless overridden by the Supreme Court, sets precedent in Florida (where the boy went to school) as well as Alabama and Georgia.