Hot topics and cool news in this week's #LGBTWellness Roundup.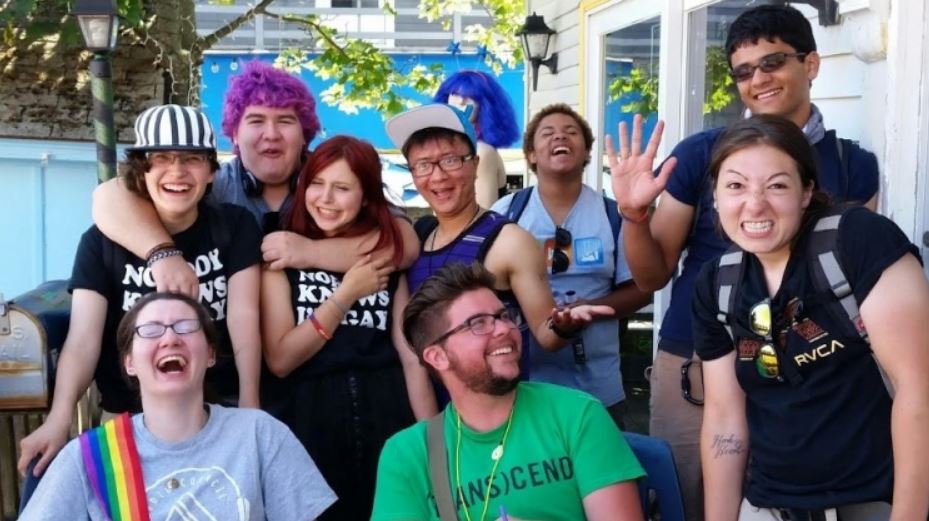 LGBT HealthLink, 12/8/2017
When Queer Campers Are Happy Campers
Researchers evaluated a camp for LGBT youth aged 12-20 and found that campers on average had an increase in identity affirmation and hope by the end of their adventure; they also showed lower symptoms of depression. The researchers note that experiences such as this may help to combat the lower health outcomes and higher rates of depression that queer youth tend to face.
Queer People Face Violence, Fear Getting Help
51% of LGBT people said they or a person close to them have experienced violence related to their identity in a major new study from NPR, the Robert Wood Johnson Foundation, and Harvard University. Many also reported harassment, slurs, and threats, but due to fear of discrimination, 18% avoided necessary healthcare and 16% did not call the police when in need.
Centers Less Prepared for Trans Patients
The Fenway Institute assessed the readiness to serve LGBT patients of 17 health centers that are specially designated to serve vulnerable populations. Among the findings were that clinical staff felt less sure that they could meet the needs of transgender patients (64% agreeing) than LGB patients (78% agreeing), with lack of experience cited as the most top reason for discomfort.
CDC Program Launches STD Curriculum
The CDC announced the launch of the National STD Curriculum, giving professionals free education credits and providing handy reference guides that include information on disparities that LGBT people face. For example, the HPV guide notes the high rate of HPV-related anal cancer among queer men, while the syphilis guide reports that queer men accounted for 58% of cases last year.
Isolation Among LGBT Older Adults
Movement Advancement Project released an infographic exploring how social isolation can impact the lives of LGBT older adults, who are twice as likely to live alone than are others. MAP notes that many older adults will be dependent on their families of choice and broader communities for support during this holiday season, and also links readers to resources.
Including Trans Folks in HIV Research
Researchers published an article explaining that while transgender and gender-nonconforming people are at elevated risk for HIV, they are often not given due consideration or properly considered as unique populations in HIV-related studies. The paper shares how researchers can more equitably execute studies and understand the issues of special importance to this group.
ABC News reported that after a decade of delays, tobacco companies are finally being forced to advertise on TV that – yes – their products kill people. The industry was ordered to run such ads 11 years ago, but until now they have used legal maneuvers to avoid compliance. Hopefully LGBT people will be watching, as they smoke at about a 50% higher rate than do others.
Half of Trans Youth Skip Care
A study of transgender youth in Canada found that 47.2% of those aged 19-25 had skipped necessary healthcare for reasons such as costs, negative past experiences with providers, and a sense that providers were not competent on transgender issues. Being comfortable with one's provider and having providers know one's transgender status tended to correlate with better health.
Refusal of Service Harms Queer Community
The Center for American Progress published a report on how being refused service because of one's sexual orientation or gender identity can negatively impact health. This includes the immediate emotional harm that comes with facing stigma and rejection, and the long-term harm that results from dealing with stress and discrimination over the course of a lifetime.
HIV Care After Incarceration
The Lancet published an article on how incarcerated persons who are living with HIV are often not connected to care following release, facing risk of viral rebound. This has negative health consequences for the individual and increases their chances of transmitting the virus and has a disparate impact on African American men due to their higher rate of incarceration.
Study Explores Gaymers' Experiences
A study explored the experiences of Black lesbian women who play Xbox online (and are thus part of what is affectionately known as the "gaymer" community). Among other things, the study looks at how these women navigate a space that can sometimes be heterosexist and homophobic, but at the same time can provide a community space for people who might otherwise be isolated.
New Effort to Aid Cessation
The Washington Post reported that the FDA will form a new steering committee to evaluate and improve the way the agency handles tobacco cessation treatments. The FDA says it wants to do more to encourage development of products that will help people quit smoking. Hopefully, the changes will help LGBT people, who are more likelyto smoke but may be less likely to get help.