Highlight on Insurance Issues – #LGBTWellness Roundup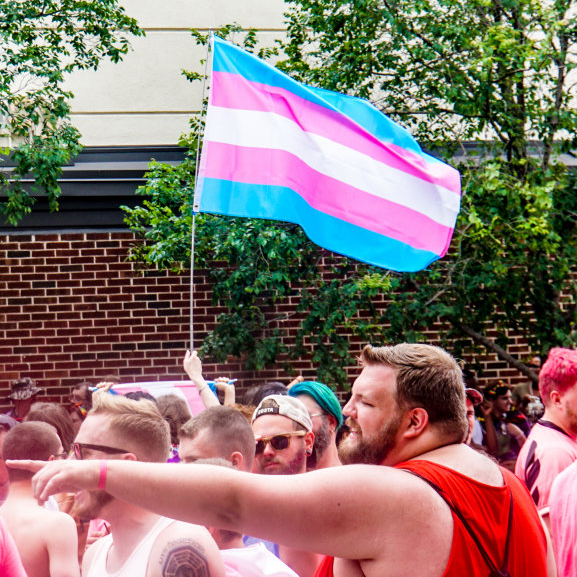 LGBT HealthLink, 8/2/2022
You can LISTEN to our Weekly Wellness Roundup podcast! Subscribe here: https://bit.ly/LGBTWellnessPodcast or where ever you podcast.
Service Access Wanting for LGB Folks on Medicaid
The Medicaid and CHIP Payment and Access Commission (MACPAC) published a report on the experiences of the 1.2 million LGBT individuals who receive Medicaid. Among the many findings were that LGB individuals on Medicaid were about as likely as their heterosexual peers to use physical health services. However, the study found that LGB Medicaid recipients were less likely to get the mental health services that they needed – despite having higher rates of mental health issues. Similarly, LGB folks were more likely than heterosexual individuals to need services related to substanse use, but were less likely to access the services they needed. These findings highlight the importance of mental and behavioral service access, particularly as the LGB population has higher needs than the general population.
Hawaii Advances Bill for Trans Care Access
Honolulu Civil Beat reported that the state's legislature has passed a bill that may improve access to gender-affirming care. While the state banned insurers from discriminating against services for trans patients a few years ago, insurers are still categorizing many critical services as being "cosmetic" despite plenty of evidence that the services improve health and save lives. The new bill would prohibit insurers from making blanket determinations that services often needed as part of gender-affirming care – such as hormone therapy, facial survey, and voice therapy or surgery – are "cosmetic" and thus not covered. It would also require more clarity for what was and was not covered and provide an appeals process.
N.C. Court Rules for Trans Patients
Meanwhile, Jurist reported that a federal judge in North Carolina ruled in favor of transgender state employees whose health insurance package did not include gender-affirming care. The judge found that the science strongly supported the medical necessity of gender-affirming care, whereas the competing "evidence" used to deny such care was questionable and mixed science with political aims, which was not legitimate for the court to consider. The judge thus found that the ban on this type of care by the state's health insurance plan violated the Constitution and the Civil Rights Act.
What Parents and Caregivers of LGBT Kids Can Do
Healthline reviewed the research on the needs of LGBT youth and what parents can do to support their LGBT or questioning children. They highlighted a recent brief from the Trevor Project based on their annual survey of LGBT youth mental health, which found that only a minority of parents or caregivers educated themselves about LGBT issues or openly discussed LGBT issues with their children. The article also includes interviews with experts who gave tips such as approaching these issues openly (even if the parent still has doubts or concerns), researching these issues to reduce their anxiety about approaching them, and making sure they strive to understand their child's identity and show respect for it, such as using appropriate pronouns.
VA Highlights Gay Stories
The Department of Veteran's Affairs shared the story of a gay social worker who for years worked with veterans without anyone knowing his sexual orientation. When an 88-year-old veteran opened up about being gay himself – something he had never told anyone – the social worker felt compelled to open up, too. In the years since that encounter, issues for LGBT veterans have made progress, such as ending the discriminatory Don't Ask Don't Tell policy and limited progress on protecting transgender veterans. However, the social worker – who now trains others – says there are still many patients like his who are not always comfortable sharing their identity, and who can benefit greatly when they do.
LGBT Ukranians Face Challenges, Some Support
Devex reported on the situation facing LGBT Ukranians who have fled war in their country and are now residing in Poland – a country in which LGBT people face many barriers. Advocates say that LGBT refugees have unique needs, such as receiving housing and employment that will not discriminate against them, and medical services that are often stigmatized (especially for trans people). While local activists have been stepping up to help, some say that government actors have not been helpful in this country that has opposed LGBT rights. Poland is ranked last among EU nations on LGBT issues.