Helpful How-to Vids for SOGI Collection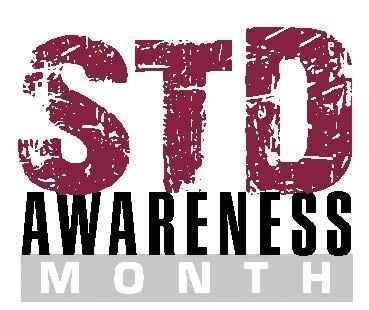 LGBT HealthLink, 4/16/2018
Videos Explain Care for LGBT Patients
The National LGBT Health Education Center published a series of videos to help healthcare personnel learn how to collect sexual orientation and gender identity data, while treating their patients with respect. They also cover how to help patients who changed their names, use a patient's preferred pronouns, and work with queer people whose native language is not English.
Cancer Centers Lack LGBTQ Policies
Researchers examined 21 comprehensive cancer centers across the U.S. and found that while most had an advisory committee regarding sexual and gender minorities, most did not have explicit policies or routine practices about key issues like inclusive data collection and forms. The authors recommend more coordinated and systematic efforts to address LGBTQ needs.
How Discrimination Hurts Care
A new study of national data found that facing discrimination in various settings, including outside of the healthcare system itself, caused transgender people to delay receiving preventive care. In total, 26.25% of transgender people reported doing so, with those who experienced discrimination up to 20 times more likely than others to report delaying care.
Community's Risk for Eating Disorders
Slate published an article exploring eating disorders among LGBTQ folks, who faced unique factors with respect to body image and the intersection of gender identity. One study found that more than half of LGBTQ youth reported such a disorder, and transgender and gender-nonconforming people may be at even higher risks than others.
Parents Failing "The Talk"
A study found that parents struggle to discuss the basics of sexual health with LGBTQ teenagers, with many reporting that they do not feel knowledgeable enough about queer relationships to explain how to be safe. Researchers say that having these conversations are nonetheless critical for positive youth development, and suggest interventions to help parents could be useful.
The End of HIV in Sight?
The Lancet examined the global health community's goal of reducing HIV incidence by 90% by the year 2030, which recent studies have suggested is unlikely, even if factoring in recent developments such as the advent of PrEP. However, the author contends that the issue is ultimately a matter of priority-setting, and that with sufficient resources, the goal is possible.
Conversion Therapy Bans on a Roll
NBC News reported that yet another state passed a ban on the discredited practice of so-called "conversion therapy" for LGBTQ youth, with the Maryland legislature sending a bill to the state's governor for signature. It would be the eleventh state to have done so, with Washington state having just passed its own ban in recent weeks.
New Resources for STD Awareness Month
The CDC launched a new website in recognition of STD Awareness Month that includes resources for both patients and providers around the theme "Treat Me Right." Among the many available resources are a reporton how providers can ask essential and LGBT-inclusive questions regarding sexual health, graphics for social media, and sample social media posts.
What Queer Folks Need to Quit
A study found that LGB people were more likely to be smokers if they were younger, less educated, and used alcohol; queer men were also more likely to smoke if they used heroine. Researchers say that the results suggest cessation programs for queer folks should focus on those who younger and have lower education levels, and factor in potential use of other substances.
Grindr Turns Notifications On
The New York Times reported that Grindr, a social networking application primarily for queer men, will now allow its 3.3 million users to opt into regular HIV testing reminders that even help them find close testing sites. Experts hailed the move as helping to normalize and destigmatize HIV testing, thus helping to overcome some of the biggest barriers to folks being tested.
Trans Victimization and Suicidality
A Swedish study of transgender individuals found that 37% had seriously considered suicide within the past year and 32% had attempted suicide at least once. Both facing offensive treatment within the past three months and lifetime exposure to transgender-related violence were associated with higher rates of suicidality, highlighting the repercussions of such experiences.
Panel Examines Groundbreaking Discrimination Survey
Harvard University recorded a panel discussion on a groundbreaking new survey it conducted on LGBT people's experiences within the healthcare system. Panelists discussed the survey's findings that LGBT people frequently encounter discrimination while trying to access healthcare, and that these experiences have impacts on both their physical and mental health.