HPV Vaccination Higher for LGB Folks, But Still Low – #LGBTWellness Roundup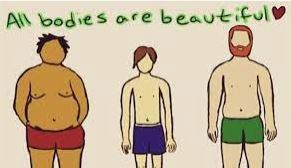 LGBT HealthLink, 3/28/2022
HPV Vaccination HIgher for LGB People, But Still Low
LGBT Health published a study finding that gay and bisexual men and women were more likely than their heterosexual male and female peers, respectively, to both initiate and complete the three dose HPV vaccination, which can help prevent cancer. Sexual minority males were particularly more likely to have gotten vaccinated against HPV than heterosexual males, which might relate to the fact that programs traditionally targeted girls and young women, despite gay and bi men facing high risk. The bad news: overall rates of HPV vaccination were low across the population, with only about 10% fully vaccinated, 10% partially vaccinated, and 80% unvaccinated.
Approaching Health Issues for Trans Individuals
Pyschiatric Times published an examination of the health issues facing transgender and gender diverse individuals, including elevated rates of a variety of mental and behavioral health concerns. The researchers employed the Gender Minority Stress and Resilience Model (GMSRM) to understand these disparities as a result of encountering stigma, discrimination, and violence as a result of the individual's gender identity. Traditional means of addressing a given health issue may not translate for gender diverse individuals, the authors say, because within this population the issue (for example, depression or disordered eating) may relate to how society has reacted to their identity. Instead, the systemic barriers and unique issues facing these patients – and their resilience as a trans or nonbinary person – need to be taken into account.
Arizona Anti-Trans Bill Dies in Committee
NBC News reported that a bill in Arizona that would have banned transgender youth from accessing gender-affirming care was effectively killed when three Democrats and one Republican voted against the measure in committee. The Republican Senator broke ranks with his party, which had supported the legislation, after hearing testimony from trans youth and their families that such care had greatly improved their health and in some cases saved lives. Arizona has been the site of more anti-transgender legislation than any other state so far in 2022, with 15 such bills having been put forward in the past two months.

Relationships, Sexual Partners, and Health
Body Image published a study looking at how being or not being in a relationship, as well as the number of past-month sexual partners, impacted body image and eating disorder issues among cisgender gay men. They found that those who were not in a relationship had greater "appearance intolerance" with respect to how they looked, and that a higher number of past-month sexual partners was associated with greater "drive for size" and use of various steroids and supplements. The results suggest that in addressing this type of issue among sexual minority men, considering their relationship status and sexual practices could be important.
Limited Data on LGBT Incarceration
LGBT Health published a study in which researchers sought datasets on LGBT people facing incarceration. They found that only five publicly-available, representative databases were available that included sexual orientation, and none were available that included gender identity – making it difficult or impossible for researchers to assess incarceration-related issues in the LGBT community. The data that was available showed that lifetime prevalence of incarceration was higher for sexual minorities (ranging from 18%-26%, depending on the database) than it was for heterosexual individuals (ranging 5%-21%), suggesting that the data is needed.
Imagining an Equitable Future
Science Friday published a piece by former Surgeon General David Satcher examining what our healthcare system might look like if it was more equitable. He explains the history of the Healthy People reports, that led to the creation of new institutions and initiatives aimed at reducing disparities, but notes that even in areas where outcomes have improved overall (e.g., child mortality or HIV), huge disparities remain with respect to different races, ethnicities, sexual orientations, etc. Ending these disparities would mean greatly reducing the number of deaths among marginalized populations, but also improving lives and increasing insurance access. Dr. Satcher argues that we cannot address these issues without tackling the underlying social determinants of health, "including the public health system itself."