HIV, HPV, Bi Health, and Pride in Brazil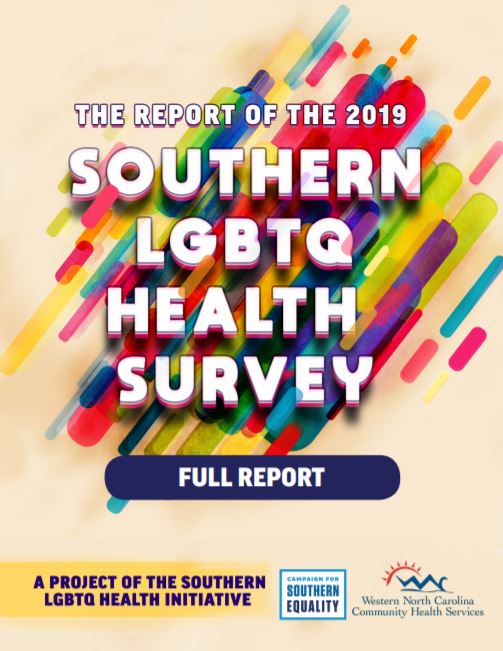 LGBT HealthLink, 11/15/2019
LGBT Health in the South
Campaign for Southern Equality published a report on LGBT health access in the South, and found that while many reported good physical health, this was often not true for transgender or lower income folks. Respondents also reported HIV disparities compared to the general population – especially gay men, Black individuals, those who were older, and trans women of color. Many reported avoiding needed care because of stigma or inability to cover the cost of care.
Latinx People and HIV
The CDC published new facts on Latinx people living with HIV, of whom there were more than a quarter million as of 2016. Among Latinx persons living with HIV, 60% had received some care, 49% were retained in care, and 51% were virally suppressed. HIC case rates continue to rise among Latino gay, bisexual, and same-gender-loving men. Distrust of the medical system and fear regarding immigration status were two noted barriers to improving these numbers.
Days of Good (and Not Good) Health
Researchers found that gay, lesbian, and bisexual adults had more days of less-than-good mental health compared to heterosexual adults. Beyond that, many disparities varied: bisexual women reported more days of bad physical health than heterosexual women, while gay men reported fewer days of bad physical health than heterosexual men (with disparities instead in other areas).
Many Trans Folks Lack Medicaid Coverage
Williams Institute published a report finding that of the 1.4 million transgender adults in the U.S., approximately 152,000 are enrolled in Medicaid, for which many policies vary by state. Less than half of these individuals had clear access to gender-affirming care, while 51,000 lived in states with ambiguous policies and 32,000 lived in states that explicitly banned such care .
From Pride to Prevention in Brazil
UNAIDS reported on how local activists brought HIV prevention back to the center of São Paulo Pride, which brings 3 million people to Brazil's capital. They cite rising HIV rates among LGBT youth and the new option of PrEP among their motivations. Best yet: the activists leveraged their success into ongoing prevention meetings to happen throughout the year. Now that's pride!
Unpacking Mental Health Disparities
A review of research on suicidality in the trans community found that White transgender people had the lowest suicide attempt rate of any race whereas Native American or First Nation transgender people had the highest rate. Transgender folks with an advanced degree had a lower suicide attempt rate than others. The results underscore the importance of addressing issues such as race and socioeconomic status when working to improve transgender mental health.
LGBT Centers May Produce Health Benefit
Researchers found that LGBT youth who participate in LGBT community organizations are more likely to have good mental health and less likely to engage in substance use when compared to their peers. The press release for the article discussed the work that CenterLink does – particularly through its LGBT YouthLink program – to build the capacity of LGBT community centers and ensure their work is accessible and beneficial to at-risk youth.
Find an LGBT community center near you using CenterLink's directory.
Marriage and Bi Health
Researchers unpacked recent findings that bisexual folks who are married or living with a same-sex partner were 2.3 times more likely to report good health, than those with different-sex partners. The authors suspect that stigma facing bisexual people in a different-sex partnership may explain the results.
How Bi+ People Can Take Charge of Their Health
On the subject of bi health, Harvard Health explored the challenges facing bisexual-plus people, including bi invisibility and bias facing bisexual-plus people even within the LGBT community. The author says that two things bi folks can do to improve their health is find a social network of other bisexual people for support, and be open with health providers about their sexual identities.
HPV in the Age of PrEP
A study examined HPV risk among queer men in France who use PrEP for HIV prevention. Receptive anal intercourse without a condom was the factor most associated for increased risk for anal HPV infection – a potential warning for those who use PrEP to prevent HIV but not condoms to prevent other STIs. Having less than 10 partners in the past year was associated with a reduced risk for anal HPV infection.
Improving Substance Use Prevention
Trust for America's Health published a report that found substance use and mental health disparities among LGBT youth. They call for more funding of substance use prevention, particularly using a cross-sector approach, and for reaching youth who may be at lower risk in a given moment but who nonetheless could face higher risk in the future.
Addressing Gender-based Violence
Center for American Progress published a report on how to address gender-based violence in the U.S. The report sought to take a wide view of what comprises gender-based violence, looking at aspects of gender identity and expression rather than just sex, and various forms of violence. The authors call for a collective action to end the "culture of power" that represses women and gender minorities.