Generational Differences in LGB Health – #LGBTWellness Roundup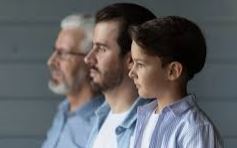 LGBT HealthLink, 8/22/2022
Generational Differences in LGB Health
LGBT Health published a study looking at three generational groups of sexual minority adults. It found that the youngest group was physically healthier than the older groups, which was more or less expected given how physical health changes as we age, but that they also had worse mental health. The latter finding is concerning given how mental health issues earlier in life can have compounded effects as people age. The study also found no differences between the age groups in terms of substance use or positive well-being.
LGBT Concerns with Advance Care Planning
JAMA published a study exploring why LGBT people might be less likely to conduct advance care planning, which can provide instructions in case they are incapacitated or need end-of-life care. LGBT people were more likely than non-LGBT people to say that they did not conduct such planning because of experiences with healthcare discrimination, or because they simply did not see a need. Qualitative results also showed concerns with their identity being disclosed to others and with their instructions not being followed by the appropriate parties.
1.7 Million at Highest Risk for Monkeypox
CNBC reported that 1.7 million sexual minority men in the U.S. are in the group considered by the CDC to be at highest risk for Monkeypox. The government has so far delivered 600,000 vaccine doses – enough to vaccinate 300,000 people, or about one in six of those considered to be at highest risk. The 1.7 million people in the highest risk group are sexual minority men who are living with HIV or who are using PrEP for HIV prevention; while neither of these factors is known to raise risk for monkeypox, it simply makes it statistically more likely that someone will be exposed to monkeypox. The outbreak was recently declared a public health emergency.
Limits of Protective Laws
The International Journal of Environmental Research and Public Health published a study which did not find that LGBT people in states with more protective laws faced less discrimination or victimization. In fact, people who considered themselves to be gender expansive faced more discrimination and victimization in places with protective laws; the same was true about sexual minorities with respect to discrimination. The study shows that protective laws are just one step in reducing discrimination and victimization, and that more action is needed even in more favorable states. The research was conducted using data from the PRIDE Study.
Telemedicine Can Advance LGBT Health
HealthTech explored how telemedicine is helping to expand care for LGBT individuals, especially those who live in areas without providers knowledgeable about LGBT health. The issue is particularly important for transgender individuals, as most providers do not receive significant training in gender-affirming care, and it can be especially difficult to access outside of major urban areas. The article also provides suggestions for making telehealth services more LGBT inclusive, including ensuring that correct names and pronouns are noted and addressing any privacy concerns.
Study Refutes "Contagion" Theory
NBC News reported on new research finding that transgender and gender diverse youth are not identifying as such merely from "social contagion" – or being exposed to more youth who identify as such as society becomes somewhat more accepting. The study refutes a 2018 one that suggested adolescents assigned female at birth, in particular, were merely succumbing to peer pressure – a study that did not even include transgender or gender diverse youth themselves, but merely their parents. MIT Technology Review also weighed in to cover the harm done by the original study.