Facebook: The Key to Quit Smoking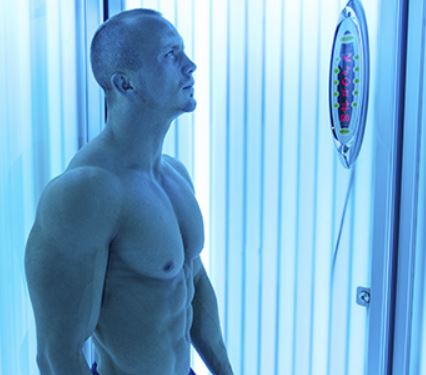 LGBT HealthLink, 3/29/2018
Study Exposes Social (Media) Smokers
A new study found that LGBT people, especially smokers, were more likely to view tobacco-related messaging on social media than were non-LGBT people. In contrast, non-LGBT people were more likely to view tobacco-related (especially anti-tobacco) messages on traditional media. The results suggest that social media is key to decrease smoking among LGBT folks.
Bisexual Girls at High Risk for Teen Pregnancy
Researchers found that bisexual teen girls were at five times higher risk for becoming pregnant than were heterosexual teens, while lesbian and "mostly heterosexual"-identified girls were about twice as likely as heterosexual girls to become pregnant. Researchers believe factors like bullying and abuse are why sexual minority girls were more likely to become pregnant as teens.
Queer Men in Trouble Tanning?
Researchers found that sexual minority men were more likely than heterosexual men to report using indoor tanning, both ever and within the last year. They also scored lower on protecting themselves from the sun when they were outside, although they did report some good behaviors, like wearing sunscreen and seeking shade. Tanning and sun exposure can lead to skin cancer.
HIV Prevention For and By Men of Color
Gay Star News reported on a new initiative in the U.K. to have queer men of color – who face disproportionately high rates of HIV on both sides of the pond – build an HIV prevention campaign that reflects them, from the ground up. The campaign's founders hope that if queer people can see themselves in the program, they will be more likely to get on board and get tested.
Affirming Surgeries Growing, But Still Costing
A study found that the number of gender-affirming surgeries has increased in the U.S. since 2000, with 83.9% of patients seeking care under transgender-related codes from 2006-2011 seeking surgery as part of their care. Still, the majority were not covered by health insurance, with Reuters reporting on the fact that many transgender people pay out-of-pocket for this care.
Stopping HPV in the App Store
Fenway Health announced a new study in which they will test an app-based platform to increase HPV vaccination and awareness among young queer men, who are at high risk for contracting HPV but are often left out of female-focused vaccination efforts. HPV puts queer men at risk for anal, penile, mouth, and throat cancers, Fenway stated, and the app could help prevent this.
Hawaii Says "Aloha" to a Billion Dollars
Big Island Now reported that the state of Hawaii has saved $1 billion in medical costs due to its tobacco control efforts over the past two decades. LGBT folks are one of Hawaii's priority populations, since they still smoke at a higher rate than others, reported Big Island Now. That's a national trend, but the rest of the country can learn from Hawaii's overall low smoking rate.
"Simon" Says What Youth Need to Hear
Care2 reported on the popular new LGBT-themed comedy entitled Love, Simon, and why it is important for LGBT youth to see themselves represented in film and other media. The article points to the bullying, familial rejection, and stigma that queer youth face, and says that seeing that their stories and identities matter can help build a more inclusive society for LGBT youth.
LGBT Folks Have Worse Heart Health
The American Heart Association announced preliminary findings that queer folks were less likely than their heterosexual peers to have ideal cardiovascular health. Researchers looked at over 2400 adults and found that LGB people were 36% less likely to have an optimal level of heart health. A main reason for the disparity was higher rates of smoking among LGB adults.
HIV Peer Navigation Post-incarceration
Researchers conducted a randomized clinical trial of queer men and transgender women living with HIV as they were released from LA County Jail. They found that participants who received a peer navigation intervention to help manage their health needs achieved higher rates of viral suppression than did people who received a traditional model of care, warranting further study.
Evolving Guidelines on Queer Clinical Care
A study reviewed clinical guidelines on primary care and family planning for LGBT patients and identified a whopping 2,006 in available literature. From these, they distilled recurring themes like qualities of the clinical environment, cultural sensitivity of providers, and confidentiality. The authors note the need for frequent updates to such guidelines as research is rapidly evolving.
Exploring Autism in the Trans Community
Slate examined why studies have found that a disproportionate number of autistic young people are transgender. While some people say there may be a genetic link between the two traits, others believe that some of the characteristics of autistic individuals – such as less reverence for social norms, or a possible "overfocused interest" in the topic of gender – could explain the connection.