Exploring Breast Cancer In Transgender Communities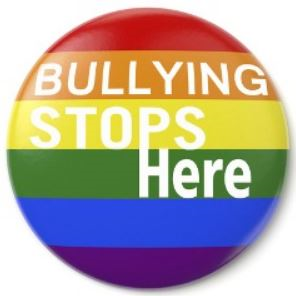 LGBT HealthLink, 10/23/2017
Exploring Breast Cancer in Trans* Communities
The Wisconsin State Journal explored the story of a transgender man who, after undergoing gender-affirming medical care including removal of his breasts, was diagnosed with breast cancer and had to navigate an illness normally associated with women. Meanwhile, Allure explored reasons why transgender and gender-nonconforming people may be at elevated risk for breast cancer.
A new study examined the intersectional identities of 31 undocuqueer (queer and undocumented) people from around the country. Researchers found that because these individuals were not "easily located within normalized acceptable identities and categories," they created their own spaces and self-definitions. Some described how the DREAMer identity led them to activism.
Plus Magazine reported that the CDC has announced that people living with HIV who maintain an undetectable viral load are not at risk of transmitting HIV to others, confirming what many activists and researchers have long been saying. Many hailed the announcement as confirmation that the "treatment as prevention" strategy is reducing the impact of the HIV epidemic.
Cancer Diagnoses and Disparities in England
Researchers studied two national surveys in England to see if LGB people have different rates of site-specific cancer diagnoses compared to heterosexual individuals. The findings revealed several disparities in diagnoses, such as anal and penile cancer in queer men and oropharyngeal cancer in women. Many of the disparately-diagnosed cancers were associated with HIV or HPV.
Trans Youth at Risk for Tobacco, Alcohol Use
A study of transgender youth in California found that, even when adjusting for other risk factors, transgender youth were 45% more likely to have used alcohol, 73% more likely to have used marijuana, and 96% more likely to have used cigarettes. The study also looked at themes like victimization and depressive symptoms among the population.
Delivering PrEP to Latinx Communities
A study explored how to improve access to PrEP (the HIV prevention treatment) based on interviews with queer Latino men in San Antonio, Texas. Key factors included reducing stigmatization, improving access to knowledgeable providers, and implementing patient-centered interventions to facilitate adherence. Peer educators were suggested as a means of reducing barriers.
Insurer Sued for Trans Health Ban
Teen Vogue reported that a transgender teen in Washington state is suing the health insurance she gets through her mother's job, PeaceHealth, for discrimination. The insurer has a blanket ban on providing any transgender-related care, which the ACLU (which is representing the teen) says is not a real medical category and is only being used to discriminate against transgender people.
A Call to Counter Bullying
Participants from a national symposium on LGBTQ bullying published a paper that issued recommendations to pediatricians, including calling for pediatricians to create more open and inclusive healthcare settings and to counter the negative health effects of bullying with care. The authors say pediatricians could be key in preventing bullying from leading to distress and even suicide.
What Trans Employees Need
Researchers studied the needs of transgender people in the workplace in an article published in the Harvard Business Review, and found that one of the most important things was to have management create a climate of affirmation and support when employees were transitioning. They also found that acceptance by co-workers was key to the wellbeing of transgender employees.
Gay Dads United on Facebook
Vice reported on a Facebook group seeking to connect experienced and prospective gay dads from around the country to share questions and advice. Dads interviewed said that they can face discrimination from non-LGBT people as well as from other queer folks who do not understand their decision to be parents, and that the group (now with 5,000 members) provides them with an affirming community.
LGBT Training Shows Promising Results
A study evaluating a sexual and gender minority training that was conducted in PEPFAR offices in 38 countries found that the one-day training was successful in decreasing negative attitudes towards LGBT people. PEPFAR (which works on HIV issues abroad) had identified such attitudes as a barrier to success, and sought to reduce them with cultural competency training.
New Presentations on Tobacco and Cancer
LGBT HealthLink published two new presentations: one on colorectal cancer among LGBT individuals, and the other on developing community-clinical linkages to aid in tobacco cessation efforts. Both publications are available at the link above after creating a free account.